One-component, solvent-free, multipurpose adhesive and sealant with a crystal clear appearance suitable for most surfaces
100% crystal clear / transparent
Good workability
Very good adhesion on many typical building materials
Use:
Sikaflex® Crystal Clear is designed as a multipurpose adhesive and is suitable for most surfaces including:
Plasterboard
Wood surfaces
Painted enamel
Polyester
Plastic
Sikaflex® Crystal Clear is designed as a sealant for vertical and horizontal indoor connection joints between partition walls, for metal and wood constructions.
CHARACTERISTICS AND ADVANTAGES
100% crystal clear / transparent
Good workability
Low shrinkage during cure
Flexible and elastic
Can be used on damp concrete
Very good adhesion on many typical building materials
COLOUR: Transparent
Product Data
Appearance / Colours Transparent
Packaging 300 g cartridge (290 ml), 12 cartridges per box
Storage Conditions / Shelf-Life
Sikaflex® Crystal Clear has a shelf life of 12 months from the date of production, if it is stored properly in undamaged, original, sealed packaging, and if the storage conditions are met.
Technical Data
Chemical Base Silane terminated polymer
Density 1.05 kg/l approx. (ISO 1183-1)
Tensile Strength 2.0 N/mm2 approx. (ISO 37)
Shore A Hardness 30 approx. (after 28 days) (ISO 868)
Elongation at Break 400% approx. (ISO 37)
Elastic Recovery 70% approx. (ISO 7389)
Tear Propagation
Resistance
4.0 N/mm approx. (ISO 34)
Service Temperature −40 °C to +70 °C
SUBSTRATE PREPARATION
The substrate must be clean, dry, sound and homogeneous, free from oils, grease, dust and loose or friable particles. Sikaflex® Crystal Clear adheres without primers and/or activators. However, for optimum adhesion and critical, high performance applications,
such as on multi-story buildings, highly stressed joints, extreme weather exposure or water immersion, the following priming and/or pretreatment procedures shall be followed:
Non-porous substrates
Aluminium, anodised aluminium, stainless steel, PVC, galvanised steel, powder coated metals or glazed tiles have to be cleaned and pre-treated using Sika® Aktivator-205, wiped on with a clean towel. Before sealing, allow a flash-off time of > 15 minutes (< 6 hours). Other metals, such as copper, brass and titanium-zinc, also have to be cleaned and pre-treated using Sika® Aktivator-205,wiped on with a clean towel. After the necessary flash-off time, use a brush to apply Sika® Primer-3 N and allow a further flash-off time of > 30minutes (< 8 hours) before sealing the joints.
Porous substrates
Concrete, aerated concrete and cement based renders, mortars and bricks shall be primed using Sika® Primer-3 N applied with a brush. Before sealing, allow a flash-off time of > 30 minutes (< 8 hours).For more detailed advice and instructions please contact the local Sika Technical Services Department.
Note: Primers are adhesion promoters. They are neither a substitute for the correct cleaning of a surface, nor do they improve the strength of the surface significantly.
Bonding
After substrate preparation, apply Sikaflex® Crystal Clear in beads, strips or spots to the bonding surface in intervals of a few centimetres each. Use hand pressure only to set the element to be bonded into position. If necessary, use SikaTack® Panel Tape during the initial hours of curing. An incorrectly positioned element can easily be unfastened and repositioned during the first few minutes after application. Apply pressure again.
Optimum bonding will be obtained after the complete curing of Sikaflex® Crystal Clear. The recommended adhesive layer thickness (depending on surface evenness) is ≤3 mm. Fresh, uncured adhesive remaining on the surface must be removed immediately. Final strength will be obtained after complete curing of Sikaflex® Crystal Clear.
Sealing
After the necessary substrate preparation, insert a suitable backing rod to the required depth and apply any primer if necessary. Insert a cartridge into the sealant gun and extrude Sikaflex® Crystal Clear into the joint making sure that it comes into full contact with the sides of the joint and avoids any air entrapment. Sikaflex® Crystal Clear sealant must be firmly tooled against the joint sides to ensure adequate adhesion. It is recommended to use masking tape where exact joint lines or neat lines are required. Remove the tape within the skin time. Do not use tooling products containing solvents.
Cleaning of Tools Clean all tools and application equipment immediately after use with Sika® Remover-208 and/or Sika® Wonder Wipes. Once cured, residual material can only be removed mechanically.
(7612895527451)
| | |
| --- | --- |
| SKU | 7612895527451 |
| Barcode # | 7612895527451 |
| Brand | Sika |
| Shipping Weight | 0.3000kg |
| Shipping Width | 0.100m |
| Shipping Height | 0.100m |
| Shipping Length | 0.100m |
| Shipping Cubic | 0.001000000m3 |
Be The First To Review This Product!
Help other Glues Australia users shop smarter by writing reviews for products you have purchased.
We Also Recommend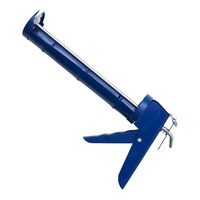 Caulking Gun for Standard Cartridges Durable Steel
$3.25
Others Also Bought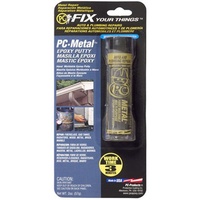 PC-Metal Mouldable Epoxy Putty 3 minutes Repair Ra
$16.17
More From This Category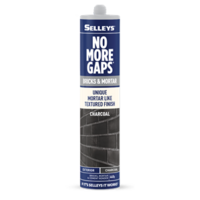 Selleys No More Gaps Bricks Mortar [Charcoal]
$24.79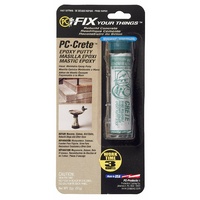 PC Fix PC Crete Expoxy Mouldable 3 minutes Waterpr
$16.17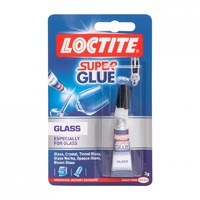 $8.28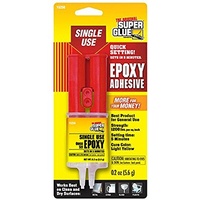 The Original Super Glue 5 Minute Quick Setting Epo
$19.95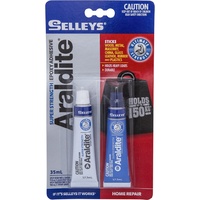 Araldite Super Strenght Expoxy Adhesive Maximum Bo
$25.07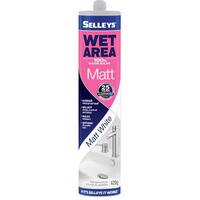 Selleys Wet Area Matt White – Ultimate 100% Silico
$22.44