Selleys Porcelain Fix is a high strength two part white epoxy adhesive filler in a handy dual syringe. Specifically designed to fill and repair cracks, chips and breakages in porcelain, enamel and crockery.
Features
-High Strength – 2 part epoxy mix ensures high strength
-Achieves maximum bond within 8 hours
-Generous working time – Up to 10 minutes at 20°C
-Can be sanded
-Dries white and can be painted over
-Heat resistant to 93°C
-Can be used as gap filler – i.e. if join of breakage does not match up perfectly
-Can be tinted
Where can this product be used?
-For bonding & filling: China, pottery, porcelain, ceramics, Earthenware
-Repair a chipped sink
-Repairing broken crockery – plates, cups, bowls etc
-Fix a chip in your porcelain or enamel basin or bath
-Repairing chips or replacing a broken section of your toilet
-Should not be used on objects subject to high temperatures such as ovens and dishwashers.
What materials is this product suitable for?
China
Pottery
Porcelain
Ceramics
Earthenware
Bathroom fittings
How to use this product
-Surfaces joined should be clean and dry.
-Remove cap and pierce seal in each nozzle with the spatula/pin provided.
-The dual syringe will dispense equal portions of Part 'A' and Part 'B'. Mix thoroughly.
-Apply to one surface, then bring together and hold using tape, weights etc.
-Once cured this product is extremely difficult to remove. Any material squeezed out of joints or split is best removed before it sets using Solvent Acetone or Methyl Ethyl Ketone solvent.
-Wipe nozzles after use. Pull the plunger back slightly and replace cap firmly over nozzles.
Handy tips
-For filling only, can be tinted with iron oxide or other dry pigments which must be mixed in very thoroughly.
-Softens at high temperatures, but strength returns when cooled.
-Wear protective gloves and eye protection when mixing or using.
-Keep a canister of SELLEYS Sugar Soap Wipes nearby for a quick and effective cleanup.
-Clean up excess material with Acetone immediately. Once set the product cannot be removed easily
-To remove product after cure, mechanical action (scraping or sanding) is recommended. Since the product is chemically resistant solvent will NOT dissolve this product.
-To reposition the bond once cured, check that the item is heat resistant. If safe, heat the item slowly, e.g. in an oven, to at least 150oC. The product will soften and liquify slightly. Scrape off any excess then reposition the joint carefully using appropriate safety equipment. Allow the item to cool down in the correct position. The product will reharden once returned to room temperature.
Safety tips
-Avoid contact with skin and eyes and avoid breathing its vapours.
-Wear protective gloves when mixing and using.
-If poisoning occurs, contact a doctor or Poisons Information Centre. Phone Australia 13 11 26 or New Zealand 0800 764 766.
-If swallowed DO NOT induce vomiting. Give a glass of water and seek medical advice.
-If skin contact occurs, remove contaminated clothing and wash skin thoroughly. If in eyes, hold eyes open, flood with water for at least 15 minutes and see a doctor.
-For further information refer to the Material Safety Data Sheet (MSDS).
Storage and re-use
Store syringe in an upright position with nozzles uppermost, in a cool dry location, away from direct sunlight.
(9300697100269)
| | |
| --- | --- |
| SKU | 9300697100269 |
| Barcode # | 9300697100269 |
| Brand | Selleys |
| Shipping Weight | 0.0700kg |
| Shipping Width | 0.120m |
| Shipping Height | 0.250m |
| Shipping Length | 0.030m |
| Unit Of Measure | each |
Be The First To Review This Product!
Help other Glues Australia users shop smarter by writing reviews for products you have purchased.
Others Also Bought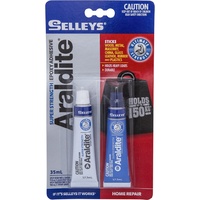 Araldite Super Strenght Expoxy Adhesive Maximum Bo
$20.11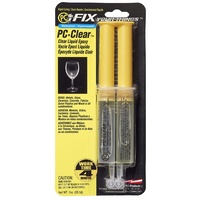 PC Clear Liquid Epoxy 4 Minutes Multipurpose 25ml
$14.34
More From This Category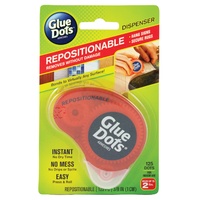 Glue Dots Repositionable Instant No Dry Time No Me
$9.70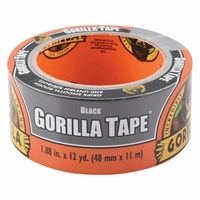 Gorilla Tape Incredibly Strong Extra Thick Weather
From $14.60