SELLEYS LIQUID NAILS Original is a premium grade multi-purpose construction adhesive that delivers a consistently strong and lasting bond on most building materials. Shrinkage and thermal movement in buildings can cause bonds to weaken over time, but Liquid Nails is flexible enough to respond to movement allowing a strong bond to be maintained over time.
Features
Strong bond – which will cope with shrinkage and thermal movement, so you know the job will last.
Adheres well to wet and dry timber, so there is no need to wait for the timber to dry.
Easily extruded and easy to use in low Winter temperatures, so it allows you to continue with the job at low temperatures.
Paintable when dry, to give you a neat, quality finished job.
Doesn't drip, sag or string, so there is less mess when you are using the product.
Is available in a range of sizes and delivery styles.
Meets requirements specified by Australian Standard AS 2329-1999.
Bridges gaps on rough and ill fitting construction material
Has a life expectancy, when cured, of 20 years
Not for use on polyethylene, polypropylene, Teflon, silicone or polystyrene.
Perfect for use:
Sheet flooring to joists
Metal or aluminium door strips to floors or walls
Timber or fibre cement sheeting to cement block or brick walls
Masonite to timber
Wallboard or panelling to wood or metal frames
Cork tiles to timber, fibro or plaster
Tempered hardboard to floorboards
To eliminate the squeaks in tongue & groove boards
Not suitable for use on Mirrors, use Liquid Nails Mirrors, Metal and Glass
Not suitable for use on Styrene Foam, use Liquid Nails Fast
Not suitable for metals heated by direct sunlight, as bonds weaken at high temperatures. eg metal roofing and siding.
Not suitable for bonding materials in areas which will be constantly damp or wet.
Not suitable for use in tightly clamped joints eg cabinet making or joinery use Selleys Aquadhere
What materials is this product suitable for?
Brick & Concrete
Plasterboard, particleboard & fibre cement sheeting
Ceramic tiles
Aluminium
Painted surfaces
Timber
Hardboards
Render
Many other building surfaces
How to use this product
Ensure the surfaces to be bonded are clean, dry and free from dust, grease, oil and loose powdery materials. If porous surfaces are greasy or dirty, we would recommend cleaning the surface with SELLEYS LIQUID SUGAR SOAP, and allow to dry. If the surface is non-porous eg glass or metal, firstly clean the surface with Mineral Turpetine and then again with Methylated Spirits, and allow to dry. If there is old difficult to remove residue such as old flaky paint, we recommend using paint stripper such as SELLEYS KWIK STRIP SMART, and allow to dry. On wet timber pooled water should be wiped off. Highly oily timber types may need to be wiped with solvent prior to application to remove surface oils.
We also recommend sanding the surface back with a good quality sanding block, such as a ROTA COTA Sanding Block Medium/ Course grain, as the construction adhesive will adhere more readily to a scratched up surface.
Cut the seal at the top of the cartridge. Cut the nozzle end to desired opening (approx. 5mm diameter). Fit to the top of the cartridge.
Insert the cartridge into a caulking gun such as SELLEYS LIGHT SPEED Caulking gun. We recommend SELLEYS LIGHT SPEED Caulking Gun, as its new innovative pressure release design reduces the mess which results from run on and stress on your hands, which is critical if you are doing a lot of work which requires a caulking gun.
Apply a bead of product along the length of the joist, stud or batten. On broad flat surfaces apply beads every 40cm.
Fix the surfaces with sufficient nails, screws or clamping to hold load and achieve contact over the total bond area. The product is repositionable for up to 20 minutes after fitting.
Allow the adhesive to set (at least 24 hours) before removing any temporary fasteners or clamping.
For faster grab, apply to one surface only, press together and pull apart. Allow surfaces to dry 2-5 minutes before firmly joining.
The time it takes to form a strong bond depends on the nature and conditions of the application. In most situations strong bonds can be achieved after 24 hours and will continue to strengthen over a 2-3 day period. The product will fully cure up to 7 days.
When the product is still wet it can be removed with mineral turpetine, otherwise if the product is dry it can be removed by sanding or scraping, we recommend using a 50mm ROTA COTA Soft Grip Scraper. Clean any excess from your hands with SELLEYS Hand Kleen Wipes.
To eliminate squeaks in tongue and groove flooring, apply a bead of Liquid nails into the groove or each board when installing.
Handy tips
When applying to one surface, ensure sufficient LIQUID NAILS Original is used so that some adhesive extrudes out when surfaces are brought together then wipe off excess if necessary. If glue is not visible, then insufficient contact may not have been made between the surfaces and a weak joint may result.
LIQUID NAILS Original should always be used in conjunction with mechanical fasteners in structural, critical or high stress applications.
LIQUID NAILS Original is sometimes called LIQUID NAILS (SOLVENT) to differentiate it from the other Liquid Nails products.
LIQUID NAILS Original shrinks slightly on curing.
Cured LIQUID NAILS Original residues can be removed by holding a rag soaked in Mineral Turps against the residue, then rubbing the residue once softened. Mineral Turps penetrates in this way at approximately 1 mm per hour.
When Liquid Nails Original joints are directly exposed to the weather, it is recommended to seal around the edges with a silicone sealant to prevent water ponding inside the joint and thus weaken the joint.
LIQUID NAILS Original is NOT recommended for use on mirrors or polystyrene. Use LIQUID NAILS MIRROR METAL GLASS for mirrors and LIQUID NAILS FAST for polystyrene.
Keep a pack of SELLEYS Hand Kleen Wipes handy to wipe up any spills and for cleaning any material off the skin before it cures. They are an easy and effective way to keep clean on the job.
(9300697100078)
| | |
| --- | --- |
| SKU | 9300697100078 |
| Barcode # | 9300697100078 |
| Brand | Selleys |
| Shipping Weight | 0.5000kg |
| Shipping Width | 0.060m |
| Shipping Height | 0.200m |
| Shipping Length | 0.060m |
| Unit Of Measure | each |
| Assembled Length | 0.060m |
| Assembled Height | 0.200m |
| Assembled Width | 0.060m |
Be The First To Review This Product!
Help other Glues Australia users shop smarter by writing reviews for products you have purchased.
We Also Recommend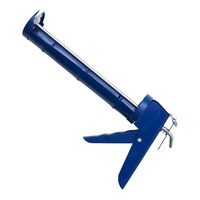 Caulking Gun for Standard Cartridges Durable Steel
$3.25
Others Also Bought
More From This Category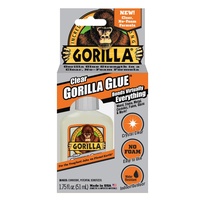 Gorilla Clear Glue Bonds Virtually everything Mult
$12.90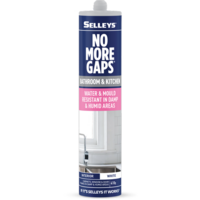 Selleys No More Gaps Filler Bathroom and Kitchen [
$11.96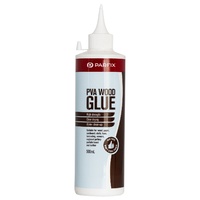 Parfix PVA Wood Glue High Strenght Bottle 500ml
$14.76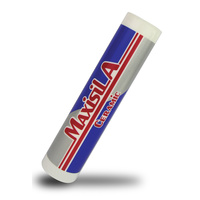 MaxisiL A Silicone Sealant [All Colours]
From $22.50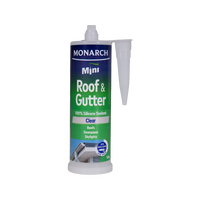 Monarch Mini Roof & Gutter Clear Silicone: Compact
$7.35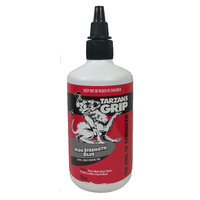 Tarzan's Grip High Strength Glue Bottle 250ml
$23.70