PVA adhesive specially formulated for interior woodworking repairs and projects. White in colour, dries clear and cleans up easily with water.
Features
No mixing required – Ready to use straight from the pack
Suitable for end grain gluing – won't stain timber, white in colour, but dries clear.
Non-toxic
Dries Clear
Cleans up with water
Where can this product be used?
School projects and craft
Furniture repairs
Repair a split trim
Fix a broken photo frame
Restoring furniture
Fix a wobbly chair
Gluing cupboard shelves for additional support
Repairing a door frame or window
Fix a wine rack
Re-attach book cover/spine or repair torn bindings
Fix a broken drawer
Wooden toy repairs
Craft projects
Unsuitable for use on coated wallpaper overlaps eg vinyl
Although Aquadhere is reasonably water resistant, it is not recommended for use in water or weather exposed situations or for any job where maximum water resistance is required (for weather exposed and/or wet areas we recommend Aquadhere exterior or Aquadhere Durabond).
Will not take common timber stains
Aquadhere is not recommended for joints that are subjected to constant high stress. Instead, use Selleys 308 High Stress wood glue.
Do not use on projects that you need to be able to sand, as Aquadhere Interior is not sandable.
Will not bond MDF, we recommend using Aquadhere Exterior
What materials is this product suitable for?
End grain gluing
Craftwork
Cloth
Paper
Mosaics
Leather
Other craft materials
How to use this product
Surfaces to be bonded must be close fitting, free from dust, dry and clean from grease.
Shake bottle before use
Apply adhesive liberally to one surface only, position surfaces and press together while still wet. Immediately clamp for 30 minutes for softwoods and 1 hour for hardwoods. Alternatively, low clamping pressures (50lbs/in2) can be used with softwoods; higher pressures are recommended for hardwoods (100 – 150lbs/in2). Do not stress joint for 12 hours.
Wipe off excess adhesive while still wet with a damp cloth. If the wood is to be stained, any residual Aquadhere left on the timber surface may prevent the stain from taking to the wood.
Maximum strength is achieved after 12 hours, but longer in cold, damp conditions, or when used on dense timbers.
Cure slows significantly in humid, cold conditions.
Clean all tools with water before the adhesive is allowed to dry. If dry, soak in water until adhesive is soft.
Handy tips
1L covers approx. 8m2
To fill small gaps, Aquadhere can be mixed with sawdust.
Longer clamping times may be required for joints under high stress, or alternatively use Selleys 308 High-Stress Wood Glue.
Avoid contaminating Aquadhere with iron and steel, eg nails, etc. Aquadhere contaminated with rust (iron oxide) will stain brown/black in the presence of tannins in many kinds of wood.
On very porous surfaces applying a thin layer to each side and allowing to soaking in before applying a second layer to one side only may result in a stronger bond
Cured adhesive can be softened by prolonged contact with hot water or steam.
Sanding isn't an effective way to prepare for gluing, as it often leaves an uneven surface and may clog the timber which can stop the glue from penetrating and impact on your result. A straight router can be used to trim the edge, but be sure to only remove as much as required to obtain a suitable edge for gluing.
If you are gluing over a larger surface, try using a small roller to aid in application.
For cleaning surfaces prior to application of adhesive, if the surface is porous, we would recommend using SELLEYS Liquid Sugar Soap. If the surface is non-porous eg glass or metal, firstly clean the surface with mineral turpentine and then again with methylated spirits. If there is old, difficult to remove residue such as old paint, we recommend using paint stripper such as SELLEYS Kwik Strip Smart. Ensure the surface is dry before applying the product.
Keep a canister of SELLEYS Sugar Soap Wipes nearby for a quick and effective cleanup.
Safety tips
Aquadhere is considered a non-hazardous material.
In case of eye contact, hold eye open and flush with plenty of water for 15 minutes.
Storage and re-use
For maximum shelf life store inside at moderate temperatures. Do not allow to freeze.
(9300697100245)
| | |
| --- | --- |
| SKU | 9300697100245 |
| Barcode # | 9300697100245 |
| Brand | Selleys |
| Shipping Weight | 0.1400kg |
| Shipping Width | 0.120m |
| Shipping Height | 0.250m |
| Shipping Length | 0.030m |
| Unit Of Measure | each |
Be The First To Review This Product!
Help other Glues Australia users shop smarter by writing reviews for products you have purchased.
Others Also Bought
More From This Category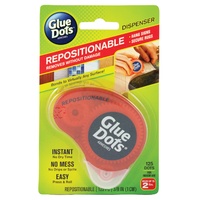 Glue Dots Repositionable Instant No Dry Time No Me
$9.70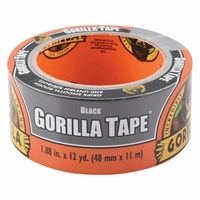 Gorilla Tape Incredibly Strong Extra Thick Weather
From $14.60