Fast setting ethyl cyanoacrylate (suclog-freebased adhesive with a non-drip gel consistency which dries clear.
Features:
-Bonds a variety of surfaces
-Extremely fast setting
-Dries Clear for clean, neat results
-Water resistant
-No clamping necessary
-No mixing required
-Maximum strength achieved in 12 hours
-Only takes 45 seconds to achieve an initial bond
-Self-piercing, clog-free cap
-Forms a rigid bond
-The non-drip gel consistency is ideal for vertical jobs
-Can be used for gap filling due to a gel consistency
Where can this product be used?
-The non-drip gel consistency makes it particularly useful on vertical surfaces
-Ideal for small repair jobs or when immediate results are required
-For interior projects and repairs.
-Water resistant, not waterproof, therefore not suitable for surfaces that will be continually wet
-Not suitable for bonding plastics such as Polypropylene and Polyethylene
-Leather may become hardened or discoloured
-Not suitable for repairing items that are in direct contact with hot liquids eg saucepans
-Will not permanently bond glass or materials containing alkaline elements
What materials is this product suitable for?
-Bonds a variety of porous and non-porous surfaces
-Metals
-Wood
-China
-Rubber
-Leather (test first as some leather may become hardened or discoloured)
-Some plastics
How to use this product
-Supa Glue non-drip gel works best when the surfaces to be bonded are close fitting, but a small amount of gap filling is possible.
-Surfaces to be bonded should be clean, dry and free of dust.
-Pierce seal at end of the tube by attaching nozzle and cap and turning clockwise.
-Remove cap and apply a small amount of glue to one surface. Bring surfaces together and apply slight pressure.
-The product grabs within 2-30 seconds, depending on environmental conditions and substrates to be bonded.
-Allow 30 minutes for sufficient bond strength for practical use.
Handy tips
-Supa Glue can create a white residue on the surface of a material if the area is not well ventilated. Clean the affected area with acetone, to remove residue.
-Use Quick Fix Gel on vertical surfaces.
-Excellent when used with other adhesives, as the temporary tack.
-For best results, ensure surfaces to be bonded are clean, free of dust, dry and close fitting.
-After use, wipe excess product from the nozzle with a tissue dipped in nail polish remover.
-For best performance from this product after opening, store in the refrigerator or in a cool, dry place away from direct sunlight.
-In the event that fingers get stuck together – don't panic! Slowly twist fingers in opposite direction in hot soapy water.
-Quickfix gel is good for use on wood & porous surfaces (e.g terracotta pots) as it doesn't soak into the surface like a liquid would.
-Acetone ( most nail polish remover) or Olive oil can also be used to remove Quick Fix from the skin.
-Since Quick Fix cures with moisture, set times may be extended on very dry surfaces or under dry conditions.
-Super glues cure more slowly when large amounts are used. For faster cure use sparingly.
-While supa glue is not recommended for use on some plastics, if your kids have broken their favourite toy, try this method: Line up the two pieces, glue it, leave it for 24 hours to dry, then drop more glue on the break area like a 'collar'/protective layer.
For cleaning surfaces prior to application of adhesive, if the surface is porous, we would recommend using SELLEYS Liquid Sugar Soap. If the surface is non-porous eg glass or metal, firstly clean the surface with mineral turpentine and then again with methylated spirits. If there is old, difficult to remove residue such as old paint, we recommend using paint stripper such as SELLEYS Kwik Strip Smart. Ensure the surface is dry before applying the product.
Keep a canister of SELLEYS Sugar Soap Wipes nearby for a quick and effective cleanup.
To remove excess from materials, it is recommended that the material be soaked in a solution of acetone and water (i.e. 3 parts acetone to 1 part water). Where soaking is not possible, try placing a piece of absorbent material (eg cotton wool) soaked in acetone on the excess for 5 to 10 minutes, topping up the acetone if it evaporates. Gently rub the surface with the material to remove the residues. TEST THE SURFACE IN AN INCONSPICUOUS SPOT to ensure it is unaffected by acetone before attempting removal using this method.
Do not squeeze tube before removing the cap. Handle tube by plastic nozzle neck when opening and closing cap. This prevents pressurizing tube which may force material into the cap, preventing a tight seal after use.
Safety tips
-Avoid contact with the skin and eyes.
-Avoid breathing vapour.
-Quick Fix is non-hazardous once cured. Where Quick Fix residues are on the skin, it is recommended that the skin be soaked in warm to hot water to allow easy removal. It is not advisable to try to remove the cured adhesive by pulling and scraping the skin as this will only serve to damage the skin. Alternatively, rub in hand cream or vegetable oil to accelerate the natural process of the skin sloughing off to remove the residue. Where immediate adhesive removal is considered necessary apply a solvent such as acetone (nail polish remover) then wash off with soapy water. Apply hand cream to replace naturals oils in the skin.
-Do not use near eyes or open wounds.
-In case of contact with eyes, flush with water for at least 15 minutes and seek medical attention.
-Non-toxic when set
-For further information refer to the Material Safety Data Sheet (MSDS), which can be found at this site.
Storage and re-use
-After use, wipe excess product from the nozzle with a tissue dipped in acetone (found in some nail polish removers). Wait for a few seconds and check that no further glue is extruding before replacing cap tightly.
-Ensure cap is replaced and store in a cool dry place.
-For best performance from this product after opening, store in the refrigerator or in a cool, dry place away from direct sunlight.
(9300697115416)
| | |
| --- | --- |
| SKU | 9300697115416 |
| Barcode # | 9300697115416 |
| Brand | QuickFix |
| Shipping Weight | 0.0200kg |
| Shipping Width | 0.120m |
| Shipping Height | 0.250m |
| Shipping Length | 0.030m |
| Unit Of Measure | each |
Be The First To Review This Product!
Help other Glues Australia users shop smarter by writing reviews for products you have purchased.
Others Also Bought
QuickFix Control Bottle Supa Glue High Precision N
$7.16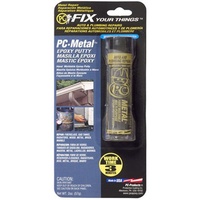 PC-Metal Mouldable Epoxy Putty 3 minutes Repair Ra
$15.54
More From This Category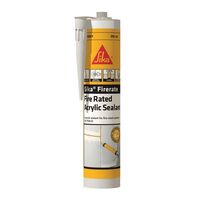 Sika Firerate Intumescent Resistant Joint Sealant
$20.00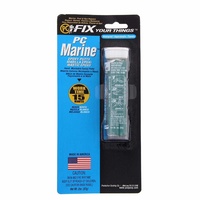 PC Marine Epoxy Putty 15 Minutes Cures Underwater
$15.69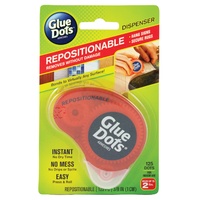 Glue Dots Repositionable Instant No Dry Time No Me
$9.70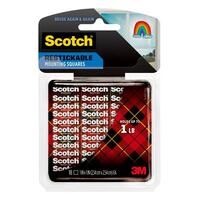 Scotch Restickable Tabs For Mounting Reusable remo
$6.50