Thread Sealant - medium strength. For fine threads in hydraulic, pneumatic and general fittings. Fast curing.
LOCTITE® 542 is designed for the locking and sealing of metal pipes and fittings as well as other cylindrical metal assemblies. The product cures when confined in the absence of air between close-fitting metal surfaces and prevents loosening and leakage due to shock and vibration. The thixotropic nature of LOCTITE 542 reduces the migration of liquid product after application to the part.
Ideal for fine threads as used in hydraulic, pneumatic & general fittings
Suitable for metal threads only
Instant low-pressure seal
Resistant to fuel, oil, coolants and hydraulic fluids
Locks connection against vibration loosening
PRODUCT DESCRIPTION
LOCTITE® 542 provides the following product characteristics:
Technology Acrylic
Chemical Type Dimethacrylate ester
Appearance (uncured) Brown liquidLMS
Components One component -
requires no mixing
Viscosity Low
Cure Anaerobic
Secondary Cure Activator
Application Thread sealing
Strength Medium
Directions for use:
For Assembly
1. For best results, clean all surfaces (external and internal) with a LOCTITE® cleaning solvent and allow to dry.
2. If the material is an inactive metal or the cure speed is too slow, spray all threads with and allow to dry.
3. Apply a 360° bead of product to the leading threads of the male fitting, leaving the first thread free. Force the material into the threads to thoroughly fill the voids. For bigger threads and voids, adjust product amount accordingly and apply a 360° bead of product on the female threads also.
4. Using compliant practices, assemble and wrench tighten fittings in accordance with manufacturers recommendations.
5. Properly tightened fittings will seal instantly to moderate pressures. For maximum pressure resistance and solvent resistance allow the product to cure a minimum of 24 hours.
For Disassembly
1. Remove with standard hand tools.
2. Where hand tools do not work because of excessive engagement length or large diameters (over 1"), apply localized heat to approximately 250 °C. Disassemble while hot.
For Cleanup
1. Cured product can be removed with a combination of soaking in a Loctite solvent and mechanical abrasion such as a wire brush.
(9310743253443)
| | |
| --- | --- |
| SKU | 9310743253443 |
| Barcode # | 9310743253443 |
| Brand | Loctite |
| Shipping Weight | 0.1000kg |
| Shipping Width | 0.100m |
| Shipping Height | 0.100m |
| Shipping Length | 0.100m |
| Shipping Cubic | 0.001000000m3 |
Be The First To Review This Product!
Help other Glues Australia users shop smarter by writing reviews for products you have purchased.
Others Also Bought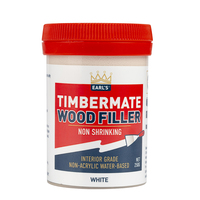 Timbermate Woodfiller putty crack filler Interior
From $9.50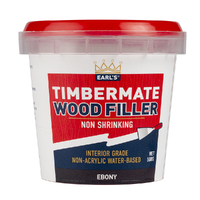 Timbermate Woodfiller putty crack filler Interior
From $17.50
More From This Category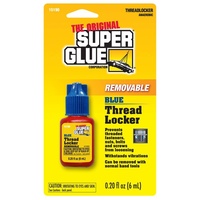 The Original Super Glue Blue Thread Locker Removab
$12.50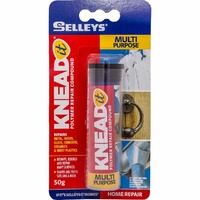 Selleys Knead It Expoxy Multi-Purpose Mouldable Pu
$12.40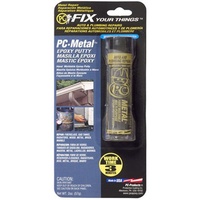 PC-Metal Mouldable Epoxy Putty 3 minutes Repair Ra
$15.54