Threadlocking Adhesive - medium strength. General purpose. Suitable for all metal threaded assemblies.
LOCTITE® 243 is a general purpose threadlocker of medium bond strength. This threadlocker secures and seal bolts, nuts and studs to prevent loosening due to vibration. The product works on all metals, including passive substrates such as stainless steel, aluminium and plated surfaces. It is proven to be tolerant of minor contamination due to industrial oils, e.g. motor oils, corrosion prevention oils and cutting fluids.
Prevents loosening on vibrating assemblies, e.g. pumps, gearboxes or presses. Works on all metals, including passive substrates (e.g. stainless steel, aluminium, plated surfaces).
Proven to tolerate minor contamination by industrial oils, e.g. motor oils, corrosion prevention oils and cutting fluids
Permits disassembly with hand tools for servicing
Technology: Acrylic
Chemical Type: Dimethacrylate ester
Appearance (uncured) Blue liquidLMS
Fluorescence Positive under UV lightLMS
Components One component -
requires no mixing
Viscosity Medium, thixotropic
Cure Anaerobic
Secondary Cure Activator
Application Threadlocking
Strength Medium

LOCTITE® 243™ is designed for the locking and sealing of threaded fasteners which require normal disassembly with standard hand toolsThe product cures when confined in the absence of air between close fitting metal surfaces and prevents loosening and leakage from shock and vibration. The thixotropic nature of LOCTITE® 243™ reduces the migration of liquid product after application to the substrateLOCTITE® 243™ provides robust curing performance. It not only works on active metals (e.g. brass, copper) but also on passive substrates such as stainless steel and plated surfaces. The product offers high-temperature performance and oil tolerance. It tolerates minor surface contaminations from various oils, such as cutting, lubrication, anti-corrosion and protection fluids
GENERAL INFORMATION
This product is not recommended for use in pure oxygen and/or oxygen rich systems and should not be selected as a sealant for chlorine or other strong oxidizing materials. For safe handling information on this product, consult the Safety Data Sheet (SDS).
Where aqueous washing systems are used to clean the surfaces before bonding, it is important to check for compatibility of the washing solution with the adhesive. In some cases, these aqueous washes can affect the cure and performance of the adhesive.
This product is not normally recommended for use on plastics (particularly thermoplastic materials where stress cracking of the plastic could result). Users are recommended to confirm the compatibility of the product with such substrates.
Directions for use:
For Assembly
1. For best results, clean all surfaces (external and internal) with a LOCTITE® cleaning solvent and allow to dry 2. If the cure speed is too slow, use appropriate activator.
Please see the Cure Speed vs. Activator graph for reference. Allow the activator to dry when needed
3. Shake the product thoroughly before use
4. To prevent the product from clogging in the nozzle, do not allow the tip to touch metal surfaces during application
5. For Thru Holes, apply several drops of the product onto the bolt at the nut engagement area
6. For Blind Holes, apply several drops of the product to the lower third of the internal threads in the blind hole, or the bottom of the blind hole
7. For Sealing Applications, apply a 360° bead of product to the leading threads of the male fitting, leaving the first thread free. Force the material into the threads to thoroughly fill the voids. For bigger threads and voids, adjust product amount accordingly and apply a 360° bead of product on the female threads also
8. Assemble and tighten as required
For Disassembly
1. Remove with standard hand tools
2. In rare instances where hand tools do not work because of excessive engagement length, apply localized heat to nut or bolt to approximately 250 °C. Disassemble while hot
3. Apply localized heat to the assembly to approximately 250 °C. Disassemble while hot
For Cleanup
1. Cured product can be removed with a combination of soaking in a LOCTITE® solvent and mechanical abrasion such as a wire brush
(9310743007992)
| | |
| --- | --- |
| SKU | 9310743007992 |
| Barcode # | 9310743007992 |
| Brand | Loctite |
| Shipping Weight | 0.1000kg |
| Shipping Width | 0.100m |
| Shipping Height | 0.100m |
| Shipping Length | 0.100m |
| Shipping Cubic | 0.001000000m3 |
classic performer

By:

Ben

on 27 February 2019

Great product, will always use again and again




(5)
Others Also Bought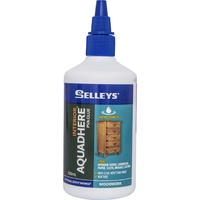 Aquadhere Interior Wood Glue Water Clean Up Won't
$12.12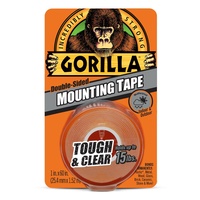 Gorilla Double Sided Mounting Tape Tough & Clear H
$16.62
Sika Silicone Sealant Sikaseal 401 Aquarium 75g
$14.88
More From This Category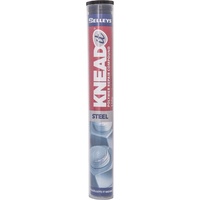 Selleys Knead It STEEL Expoxy Mouldable Putty 110g
$25.66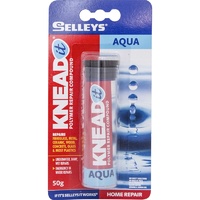 Selleys Knead It Expoxy AQUA Mouldable Putty Suita
$13.67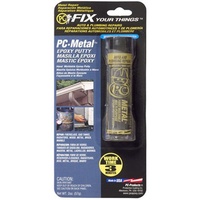 PC-Metal Mouldable Epoxy Putty 3 minutes Repair Ra
$16.17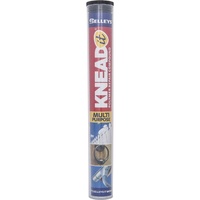 Selleys Knead It Expoxy Multi-Purpose Putty Ok for
$23.83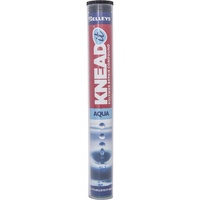 Selleys Knead It Expoxy AQUA Putty For Contact wit
$25.66