Sikaflex®-221 is a high-quality multi-purpose 1-component polyurethane adhesive/sealant that cures on exposure to atmospheric humidity. It is suitable for internal sealing and simple bonding applications.
Product Benefits
▪ Bonds well to a wide variety of substrates
▪ Resistant to ageing
▪ Can be painted
▪ Can be sanded
▪ Non-corrosive
▪ Low odour
▪ NSF-approved for incidental food contact
▪ Potable water approved (meets AS4020 requirements)

Areas of Application
Sikaflex®-221 bonds well to a wide variety of substrates and is suitable for making permanent elastic seals of high adhesive strength. Suitable substrate materials are metals, metal primers and paint coatings (2-C systems), ceramic materials and plastics.
Seek manufacturer's advice and perform tests on original substrates before using Sikaflex®-221 on materials prone to stress cracking.
This product is suitable for experienced professional users only. Test with actual substrates and conditions have to be performed to ensure adhesion and material compatibility.
Technical Product Data
Chemical base 1-C polyurethane
Cure mechanism Moisture-curing
Density (uncured) (CQP 006-4) depending on colour 1.3 kg/l
Non-sag properties Good
Application temperature ambient 5 - 40ºC
Skin time2
(CQP 019-1) 60 minutes2
Open time2
(CQP 526-1) 45 minutes2
Shrinkage (CQP 014-1 / DIN 52451) 5%
Shore A-hardness (CQP 023-1 / ISO 868 / DIN 53505) 40
Tensile strength (CQP 036-1 / ISO 37 / DIN 53504) 1.8 MPa
Elongation at break (CQP 036-1 / ISO 37 / DIN 53504) 500%
Tear propagation resistance (CQP 045-1/ ISO 34) / DIN 53515 7 N/mm
Glass transition temperature (CQP 509 -1/ ISO 4663 / DIN 53445) -45 ºC

Shelf life (storage below 25ºC) (CQP 016-1 12 months3
Chemical Resistance
Sikaflex®-221 is generally resistant to fresh water, seawater, diluted acids and diluted caustic solutions; temporarily resistant to fuels, mineral oils, vegetable and animal fats and oils; not resistant to organic acids, glycolic alcohol, concentrated mineral acids and caustic solutions or solvents.
Method of Application
Surface preparation
Surfaces must be clean, dry and free from grease, oil and dust. Surface treatment depends on the specific nature of the substrates and is crucial for a long- lasting bond. Suggestions for surface preparation may be found in the current edition of the appropriate Sika® Pre-Treatment Chart.
Consider that these suggestions are based on experience and have in any case to be verified by tests on original substrates.
Application
Sikaflex®-221 can be processed between 5 °C and 40 °C but changes in reactivity and application properties have to be considered. The optimum temperature for substrate and sealant is between 15 °C and 25 °C. Sikaflex®-221 can be processed with hand, pneumatic or electric driven piston guns as well as pump equipment.
For advice on selecting and setting up a suitable pump system, contact the System Engineering Department of Sika Industry.

Tooling and finishing
Tooling and finishing must be carried out within the skin time of the sealant. It is recommended using Sika® Tooling Agent N.
Other finishing agents must be tested for suitability and compatibility prior the use.
Removal
Uncured Sikaflex®-221 can be removed from tools and equipment with Sika® Remover-208 or another suitable solvent. Once cured, the material can only be removed mechanically. Hands and exposed skin have to be washed immediately using hand wipes such as Sika® Cleaner-350H or a suitable industrial hand cleaner and water. Do not use solvents on skin!
Overpainting
Sikaflex®-221 can be best painted after formation of a skin. Painting could be improved by treating the joint surface with Sika® Aktivator100 or Sika® Aktivator-205 prior to paint process. If the paint requires a baking process (> 80 °C), best performance is achieved by allowing the sealant to fully cure first. All paints have to be tested by carrying preliminary trials under manufacturing conditions. The elasticity of paints is usually lower than that of sealants. This could lead to cracking of the paint in the joint area.
(4520524)
| | |
| --- | --- |
| SKU | 4520524 |
| Brand | Sika |
| Shipping Weight | 0.4000kg |
| Shipping Width | 0.050m |
| Shipping Height | 0.230m |
| Shipping Length | 0.050m |
| Shipping Cubic | 0.000575000m3 |
Be The First To Review This Product!
Help other Glues Australia users shop smarter by writing reviews for products you have purchased.
We Also Recommend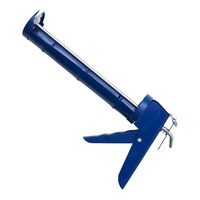 Caulking Gun for Standard Cartridges Durable Steel
$3.25
Others Also Bought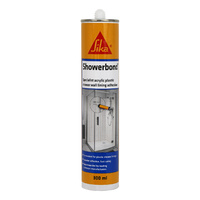 Sika Showerbond shower wall lining adhesive fast c
$18.07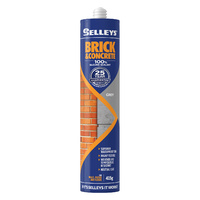 Selleys Brick & Concrete Sealant Grey Waterproof F
$18.82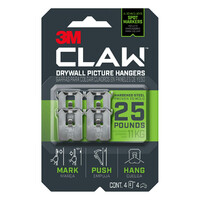 3M Claw Drywall Picture Hanger 25lbs 11Kg [Pack x
$21.66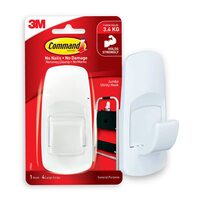 3M Command Jumbo Utility Hook (17004)
$8.57
More From This Category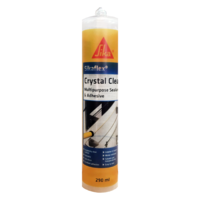 Sikaflex Crystal Clear Multipurpose Sealant & Adhe
$27.65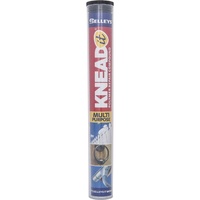 Selleys Knead It Expoxy Multi-Purpose Putty Ok for
$23.83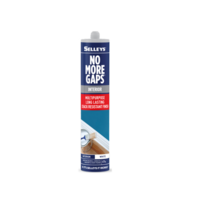 Selleys No More Gaps Multipurpose Sealant Filler 4
$14.11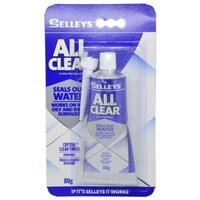 Selleys ALL CLEAR Sealant works on Wet Oily Dirty
$13.57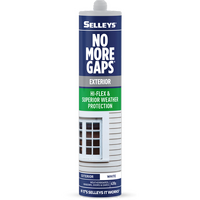 Selleys No More Gaps Exterior & Weatherboard 430g
$15.40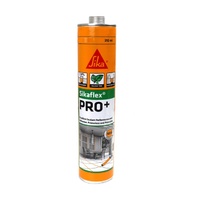 Sika Sikaflex Pro+ Sealant 310ml
From $23.81