PC-Fahrenheit™ Putty Epoxy is the choice for temperatures up to 260° C. It is supplied as a premeasured stick that you mix with fingers. Fast curing (60 min). Best for steam heat applications. A toolbox must. Great on copper and iron.
Here are just a few specific uses (there are hundreds of other uses):
Seal cracked steam or hot water radiator
Stop leaking steam fittings
Fill hole in heat exchanger
Attach thermocouple to hot surface
Seal chimney ductwork
How to prepare a surface for bonding with PC-Fahrenheit™
Remove contaminants such as dust, dirt, oil and grime with a solvent such as denatured alcohol (ethanol), acetone, rubbing alcohol (isopropyl alcohol) or lacquer thinner. A mild detergent solution in water is also good removing contaminants. Use a clean paper towel or rag for wiping. Remove rust and loose paint with sandpaper or wire brush. Epoxy typically sticks to most paints. If there is a concern of the paint's adhesion then remove it with sandpaper, wire brush or paint stripper. Smooth, glossy and shiny surfaces should be roughened using sandpaper to increase adhesion. Adhesion to wet or damp surfaces can be improved by wiping with alcohol. Do not use mineral spirits or paint thinner for removing contaminants.
How to clean-up after PC-Fahrenheit™ application
We recommend wearing disposable gloves when mixing and applying epoxy putty. Remove from skin with soap and warm water. Clean up mixed epoxy before it cures with paper towels and solvent. Denatured alcohol (ethanol), acetone, rubbing alcohol (isopropyl alcohol) or lacquer thinner are suitable solvents for removing uncured epoxy. Cured epoxy can be physically removed by prying off with a screwdriver or pliers. It can also be removed with paint stripper or remover.
Can PC-Fahrenheit™ repair a leaking steam radiator?
PC-Fahrenheit™ resists higher temperatures and is suitable for repairing steam pipes and radiators.
Can PC-Fahrenheit™ be used in a fireplace or wood burning stove?
PC-Fahrenheit™ will withstand temperatures up to 260°C. A fireplace or wood burning stove creates temperatures exceeding 260°C.
Can PC-Fahrenheit™ be used to seal heater chimney duct?
PC-Fahrenheit™ is excellent for use on sheet metal and the temperature is within an acceptable range.
Can PC-Fahrenheit™ seal a rust hole in barbecue grill?
PC-Fahrenheit™ can be used on the barbecue grill exterior but is not recommended for the interior.
How long should PC-Fahrenheit™ be mixed before applying?
Mix PC-Fahrenheit™ for 45 to 60 seconds then immediately apply.
What is the temperature limit?
PC-Fahrenheit is not intended to exceed 260°C. -
Will PC-Fahrenheit™ burn?
PC-Fahrenheit™ is not flame resistant and may burn if exposed to direct flame.
Does PC-Fahrenheit™ stick to car radiator?
Car radiators are made of various metals and plastic composites. Test for adhesion and test for leaks.
(9315284530466)
| | |
| --- | --- |
| SKU | 9315284530466 |
| Barcode # | 9315284530466 |
| Brand | PC Products |
| Shipping Weight | 0.3000kg |
| Shipping Width | 0.100m |
| Shipping Height | 0.100m |
| Shipping Length | 0.100m |
| Shipping Cubic | 0.001000000m3 |
Strong and durable

Very happy with the result of this product. I used it to repair the radiator of my car. Worked perfectly, quick and inexpensive fix




(5)
Others Also Bought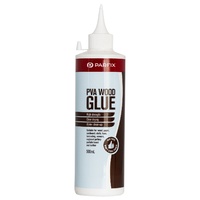 Parfix PVA Wood Glue High Strenght Bottle 500ml
$13.30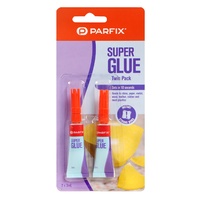 Parfix Super Glue Twin Pack Sets in 10 Seconds 6ml
$2.59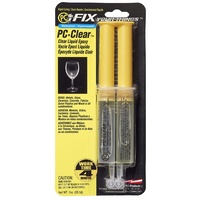 PC Clear Liquid Epoxy 4 Minutes Multipurpose 25ml
$22.00
More From This Category
Elmer's School PVA Glue Washable Non Toxic 225ml
$5.39
Gorilla Wood Glue Indoor and Outdoor Easy Applicat
$12.90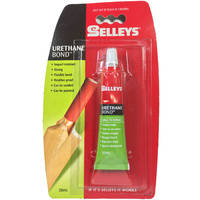 Selleys Urethane Bond Weather and shock proof - Fi
$25.00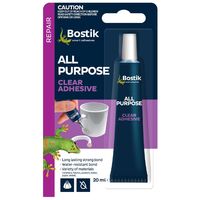 Bostik All Purpose Clear Adhesive Water Resistant
$8.09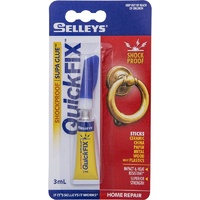 Selleys QuickFix Shock Proof Supa Glue Impact Heat
$7.00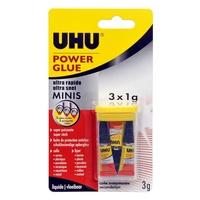 UHU Super Minis 3 x 1g Super Glue Multi-Purpose 3
$7.06