Note :If you are working on a wooden floor, you will need to use the Fix-A-Floor Polyurethane For Loose, Squeaky Wood Flooring Repair. You can purchase it here.
Fix-A-Floor Repair Adhesive " Now Patented", is an Extra Strength Bonding Adhesive customized for the specific use of Re-Bonding loose and hollow tile, marble & stone without the expense and mess of removing or replacing them.
Fix-A-Floor is a simple do it yourself repair that is fast, easy and affordable not to mention fun and quite rewarding to anyone who can operate a drill, caulking gun and mix up a small batch of grout. Works on all sub-floor materials. Just Drill & Fill!
The Tip
The Tip of the 10.1 oz. Fix-A-Floor tube has been specially designed and engineered with a pre-drilled 1/8" hole for the sole purpose of filling drilled holes in loose & hollow tile, marble & stone floors.
The Tip is extra firm and allows for a strong seal which promotes good flow and complete coverage. The 1/8" pre-drilled tip allows for use in narrow grout line applications or wider. It has marked lines showing clear cut points of 3/16", 1/4" or any other size you may need.
The Adhesive
Fix-A-Floor Repair Adhesive is Strong & Flexible with elastomeric bonding properties to eliminate any future problems due to foundation settlement, expansion & contraction of the sub floor as well as poor original installation...
Used by professionals for years, now YOU can fix your loose & hollow, squeaky floors with Fix-A-Floor!!! Fix-A-Floor is Non-Toxic, Non-Flammable & Eco-Friendly!
Large problem area or small problem areas are no problem with Fix-A-Floor! Guaranteed for the life of your floor! Just Drill & Fill!
FAQs
Q: Will Fix-A-Floor work if I have heated floors?
A: Yes! We have customers using Fix-A-Floor with heated floor elements all the time with no problems. Keep heating element off before, during & for 48 hrs. after applying.

Q: Some of my grout is missing or completely gone? How can I use Fix-A-Floor?
A: If bits and pieces of grout are missing here and there around the problem area, just go ahead and Drill & Fill, the adhesive will actually help to re-bond the bits that are cracking and loose. If your grout is completely gone we recommend lightly re-grouting the area allow to dry and then Drill & Fill!

Q: Can I use Fix-A-Floor to fix my entire floor or just a small area?
A: Fix-A-Floor works great on all size problem areas from 1 tile to the whole entire floor! Works on all types of Tile, Marble & Stone floors too!

Q: Can I use Fix-A-Floor outside on my patio or deck?
A: Yes! Fix-A-Floor works beautifully on interior and exterior applications.

Q: Can I use Fix-A-Floor in my shower or Pool?
A: No! Fix-A-Floor is not recommended for areas with exposed to excessive moisture.

Q: Is Fix-A-Floor Safe?
A: Yes! Fix-A-Floor is a non-toxic, non-flammable and Eco-Friendly water-based adhesive.

Q: Can I use Fix-A-Floor to re-glue a tile that is off the floor?
A: Yes, simply squeeze Fix-A-Floor onto the floor where the tile was and press the tile back down onto the floor, place weight and allow to dry for 24 hrs. Tile will be rebonded!

Q: Do I have to place buckets of water on my floor after I Drill & Fill?
A: It is recommended you place some kind of weight on the area to aid in curing and to be sure no excess adhesive is trapped under your floor before regrouting. It is not mandatory.

Q: What if I don't see the adhesive coming up out of the other holes?
A: While filling Fix-A-Floor will usually come up and out of the other drilled holes. If this does not happen move to another hole and continue to fill, the adhesive is still travelling under the floor. If you see the adhesive coming back up out of the hole you are filling, be sure you are NOT pressing the tip of the tube down onto the subfloor.

Q: What if the adhesive is clumpy or not flowing out of the tube properly?
A: The adhesive in the tube has frozen either in transit during the cold winter months this can happen. Simply contact us for a replacement.
(18597040030665)
| | |
| --- | --- |
| SKU | 18597040030665 |
| Barcode # | 18597040030665 |
| Brand | Fix-A-Floor |
| Shipping Weight | 5.0000kg |
| Shipping Width | 0.100m |
| Shipping Height | 0.300m |
| Shipping Length | 0.200m |
| Shipping Cubic | 0.006000000m3 |
| Unit Of Measure | ctn |
Will buy again

By:

Ron

on 17 January 2019

Good product for my tiling jobs, my customers are very happy. recommend




(5)
Great value for money

By:

Ron

on 18 December 2018

I am a tiler and having these packs with me saves me heaps on repair jobs. Thanks GA




(5)
We Also Recommend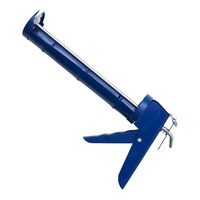 Caulking Gun for Standard Cartridges Durable Steel
$3.25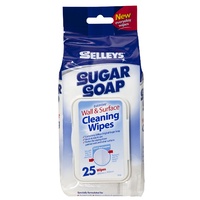 Selleys Sugar Soap Wall & Surface Cleaning Wipes
$8.74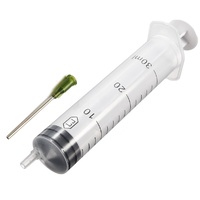 30 ml Adhesive Syringe Blunt Tip Fill Needle
$18.00
Others Also Bought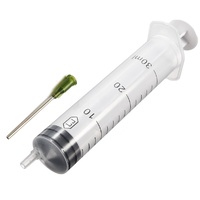 30 ml Adhesive Syringe Blunt Tip Fill Needle
$18.00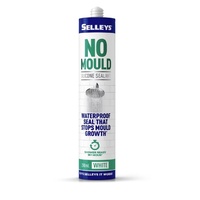 Selleys No Mould Silicone Sealant Waterproof
From $22.84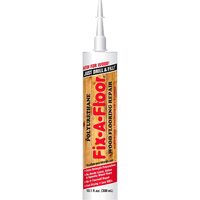 Fix-A-Floor Polyurethane For Loose, Squeaky Wood F
$34.95
More From This Category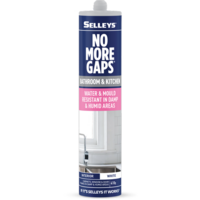 Selleys No More Gaps Filler Bathroom and Kitchen [
$11.96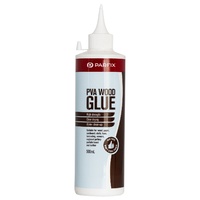 Parfix PVA Wood Glue High Strenght Bottle 500ml
$14.76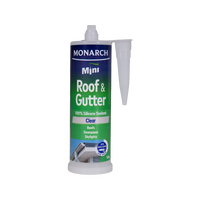 Monarch Mini Roof & Gutter Clear Silicone: Compact
$7.35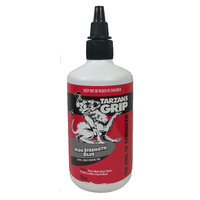 Tarzan's Grip High Strength Glue Bottle 250ml
$23.70