*NEW* Fix-A-Floor Polyurethane Wood Floor Repair Adhesive is an Extra Strength, Super Blend Formula! Created specifically for Re-Bonding those Loose & Hollow, Squeaky, Popping, Bouncy Wood Floors. No need to remove or replace, Just Drill & Fill! The narrow tip allows for the smallest holes to be drilled leaving an undetectable permanent repair. Works on all Hardwoods, Engineered Wood & Bamboo Floors. Good for Indoors & Outdoors, Small or Large problem areas. Odorless, Very Low VOC's.
Coverage: One 10.1 oz. Fix-A-Floor Repair Adhesive Tube covers approximately 2 ft. x 2 ft. (4 sq. ft.). Just Drill & Fill
Flooring Professionals prefer a polyurethane when fixing wood floors. The super blend polyurethane properties of the Fix-A-Floor adhesive will not foam or expand when applied and dries in 24 hrs. The adhesive when dry will move with the natural expansion and contraction of the sub floor below ensuring it will never dry and crack and lose its bond. Finally fix those loose, squeaky, bouncy wood floors forever. The Original Fix-A-Floor is good for wood flooring repair for smaller spot fixing, we recommend the Fix-A-Floor Polyurethane for small and larger wood flooring applications. Not recommended for use in moist or wet areas.
The Fix-A-Floor Large Application Syringe is another fantastic way to apply Fix-A-Floor if you wish to drill an even smaller hole than 9/64" to fix those loose, squeaky, bouncy wood floors. Always test in a small area first to ensure desired results. Keep from freezing before use.
Directions for Fixing Wood Floors:
1.Locate problem areas by tapping with wooden dowel, broom handle or similar, mark perimeter with chalk or painters' tape.
2.Inside the marked area use a 9/64" drill bit and drill at least 1 hole on each end of problem floorboard(s), larger areas may require additional holes. Vacuum over each hole to clear debris.
3.Pull cap off tip and unscrew the tip to pierce a large hole using an awl or similar into the top of the threaded tube. If needed poke hole with awl through tip to clear, screw tip back on tube.
4.Using a quality caulk gun begin filling Fix-A-Floor into each drilled hole. Once adhesive spills up and out of nearby hole(s) this ensures complete coverage. Place finger over tip to avoid spillage when moving between holes.
5.Once filled, wipe clean with damp rag/sponge, and allow to cure for 24 hours before filling holes. Visit your local flooring/home improvement store to locate matching wood putty/filler and fill holes. For any excess residue please use mineral spirits to wipe clean. Your Floor is FIXED!
(859704003226)
| | |
| --- | --- |
| SKU | 859704003226 |
| Barcode # | 859704003226 |
| Brand | Fix-A-Floor |
| Shipping Weight | 0.4000kg |
| Shipping Width | 0.100m |
| Shipping Height | 0.100m |
| Shipping Length | 0.100m |
| Shipping Cubic | 0.001000000m3 |
Bonkers

So, I just tried this Fix-A-Floor Polyurethane for the wood floors from Glues Australia, and holy smokes, it worked like a charm, mate! I had heaps of squeaky spots drivin' me bonkers, but this stuff sorted 'em right out. Easy-peasy to use, mate, just squirted it in the gaps, and bam! No more annoying squeaks. Plus, it fixed those loose boards too, made 'em rock-solid. Can't thank Glues Australia enough for the ace service. Fast shipping, no muckin' about. If you're strugglin' with squeaky wood floors, give Fix-A-Floor Polyurethane a crack, you won't be disappointed. Trust me, they're legends!




(5)
I'll but it again

By:

emmark

on 29 May 2023

I recently used Fix-A-Floor Polyurethane for Loose & Squeaky Wood Floors from Glues Australia, and I am absolutely thrilled with the outcome! I had several annoying squeaky spots on my wooden floor that needed a solution, and this product worked like magic. The easy-to-use polyurethane adhesive seeped into the gaps, eliminating the squeaks and securing the loose boards. The result? A silent and stable floor that feels brand new. I must also commend Glues Australia for their excellent service. They provided prompt shipping and great customer support, ensuring a smooth and enjoyable experience. If you're dealing with squeaky wood floors, don't hesitate to try Fix-A-Floor Polyurethane. It's a fantastic product backed by exceptional service!




(5)
We Also Recommend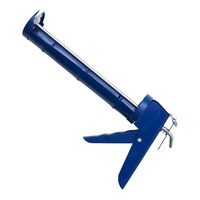 Caulking Gun for Standard Cartridges Durable Steel
$3.25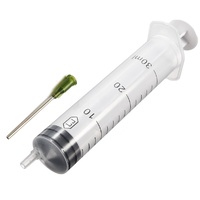 30 ml Adhesive Syringe Blunt Tip Fill Needle
$18.00
Others Also Bought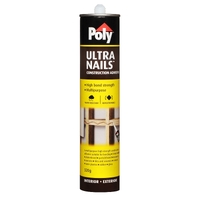 Polyfilla Ultra Nails 320g: The All-in-One, Reposi
$5.85
More From This Category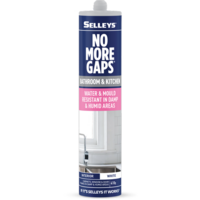 Selleys No More Gaps Filler Bathroom and Kitchen [
$11.96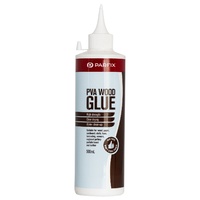 Parfix PVA Wood Glue High Strenght Bottle 500ml
$14.76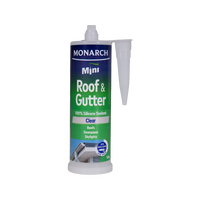 Monarch Mini Roof & Gutter Clear Silicone: Compact
$7.35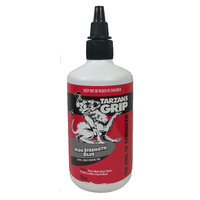 Tarzan's Grip High Strength Glue Bottle 250ml
$23.70