PC-Marine™ Epoxy Putty Stick is a specially formulated epoxy putty suitable for wet or underwater applications. Incredibly it has an extended open time (20 – 30 minutes) but cures hard within 60 minutes for a fast return to service and emergency repairs. It sticks great to metals, fibreglass, tile, wood and some plastics such as ABS and rigid PVC.
Here are just a few specific uses (there are hundreds of other uses):
Seal holes and waterproof fittings
Shape and form missing corners or holes in ceramic or fibreglass fixtures
Re-attach and secure loose hardware
Fill cracks and dings in fibreglass
Seal leaks in water tanks
How to prepare a surface for bonding with PC-Marine™
Remove contaminants such as dust, dirt, oil and grime with a solvent such as denatured alcohol, acetone, rubbing alcohol (isopropyl alcohol) or lacquer thinner. A mild detergent solution in water is also good removing contaminants. Use a clean paper towel or rag for wiping. Do not use mineral spirits or paint thinner for removing contaminants.
Remove rust and loose paint with sandpaper or wire brush. Epoxy typically sticks to most paints. If there is a concern of the paint's adhesion then remove it with sandpaper or wire brush.
Smooth, glossy and shiny surfaces should be roughened using sandpaper to increase adhesion.
How to clean-up after PC-Marine™ application
Wear disposable gloves to minimize contact with the skin. Use denatured alcohol, acetone, rubbing alcohol (isopropyl alcohol) or lacquer thinner to cleanup before PC-Marine cures.
Clean hands and skin with soap and water.
Cured epoxy can be removed by applying paint remover or paint stripper to soften the epoxy surface. Scratch off the softened epoxy. Repeat as needed.
Can PC-Marine™ be applied underwater?
Yes, application underwater is possible. PC-Marine™ will adhere and cure underwater. However, it is preferable to apply it in dry conditions.
Is PC-Marine™ suitable for repairing canoes?
PC-Marine™ is excellent for repairs to aluminium and fibreglass canoes but not when they are made with Hypalon.
How much time does it take for PC-Marine™ to cure?
PC-Marine™ has an extended application or open time of 20 minutes. Most repairs made with PC-Marine™ can be returned to service after 60 minutes. Some applications may require a full 24-hour cure.
Is PC-Marine™ green?
PC-Marine™ Epoxy Putty stick is white on the inside and green on the outside. The green colour disappears when mixed with the white. The result is an off-white colour when it cures.
What is the maximum thickness that PC-Marine™ Epoxy Putty can be applied?
PC-Marine™ can be applied thick or thin. There isn't a thickness limit. It cures from the within via a chemical reaction. It does not need to dry or be exposed to air.
How much PC-Marine™ can be mixed at a single time?
PC-Marine™ is slower curing than other epoxy putties allowing larger portions to be mixed at one time. Small quantities can be mixed more thoroughly and with less effort.
Can PC-Marine™ cure in a freezer?
PC-Marine™ is not recommended for sub-freezing temperatures. We recommend an application temperature of 2°C or higher.
Does PC-Marine shrink?
PC-Marine™ does not shrink.
(9315284530480)
| | |
| --- | --- |
| SKU | 9315284530480 |
| Barcode # | 9315284530480 |
| Brand | PC Products |
| Shipping Weight | 0.3000kg |
| Shipping Width | 0.100m |
| Shipping Height | 0.100m |
| Shipping Length | 0.100m |
| Shipping Cubic | 0.001000000m3 |
Strong stuff

By:

Mick

on 6 February 2019

hard and easy to use, did the job and saved my tank, thanks glues australia




(5)
Others Also Bought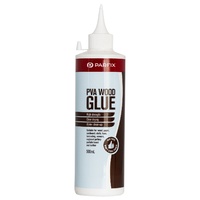 Parfix PVA Wood Glue High Strenght Bottle 500ml
$13.30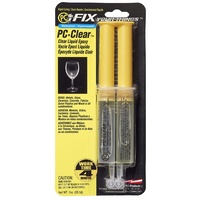 PC Clear Liquid Epoxy 4 Minutes Multipurpose 25ml
$22.00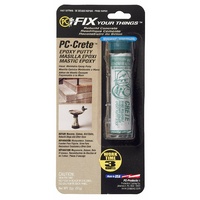 PC Fix PC Crete Expoxy Mouldable 3 minutes Waterpr
$20.31
More From This Category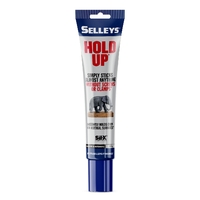 Selleys Hold Up Sticks Anything Multi Purpose Adhe
$12.24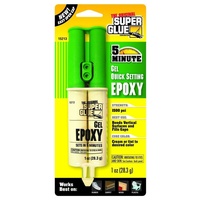 The Original Super Glue Quick Set Gel Epoxy 5 minu
$9.95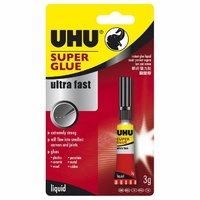 $7.00
Gorilla Super Glue GEL Precision Tip Smooth Applic
$9.87
Gorilla Wood Glue Indoor and Outdoor Easy Applicat
$12.90