Sikaflex-227 is a one-component poly­­urethane sealant designed for car body construction, curing on exposure to atmospheric moisture to form a durable elastomer.
USE
Sikaflex-227 is suitable for sealing, seam sealing, simple bonding as well as for vibration reduction and sound deadening measures in crash body repair and car body construction.
Suitable substrate materials are metal primers and paint coatings (two-part systems), metals, painted plastics and plastics.
CHARACTERISTICS AND ADVANTAGES
OEM approved quality
Fast over-paintable
Resistant to ageing
Low odour
Can be sanded
Bonds well to a wide variety of substrates
Short cut-off string
Overhead work possible
Fast curing
Silicone free
Product Benefits
- Adheres to a wide range of substrates, without primer in many cases
- Exhibits tenacious adhesion to aluminium, FRP, steel, wood, SMC, RIM, prepainted metals, ZINCALUME, Zincgrip, and aluminized steel, without attacking the metal coating
- Fast tack free time
- Cures rapidly to an elastic consistency with excellent cut and tear resistance
- Low odour, non-staining
- Paintable
- Weather resistant
- Resistant to road salts
Areas of Application
- Sealing exterior lap seams in many applications, including truck trailers, RV's, metal roofs, window perimeters, grain bins and HVAC units
- Sealing rivet seams
- Sealing of exposed and concealed joints of aluminium, steel, coated metals, wood, roof rails, and door hinges in transport equipment
- Sealing and caulking expansion joints
- May be suitable for use on a wide variety of substrates; including aluminium, steel, glass, wood, metal primers and paint coating (2-c systems), metals, painted plastics and many different types of plastic.
Cure Mechanism
Sikaflex®-227 cures by reaction with atmospheric moisture. At low temperatures, the water content of the air is generally lower and the curing reaction proceeds somewhat slower
Chemical Resistance
Sikaflex®-227 is resistant to fresh water, aqueous cleaning solutions; temporarily resistant to fuels, mineral oils, vegetable and animal fats and oils; not resistant to organic and mineral acids, alcohol, and caustic solutions or solvents. The above information is offered for general guidance only.
Method of Application
Surface preparation
Surfaces must be clean, dry and free from all traces of grease, oil and dust. As a rule, the substrates must be prepared in accordance with the instructions given in the current Sika Pre-Treatment Chart.
Application
Cartridges: Cut tip to joint size.
Puncture airtight seal. Install with hand or power operated gun.
Unipacks: Place unipack in the application gun and snip off the closure clip. Cut off the tip of the nozzle to suit joint width and gun the sealant into the joint with a suitable compressed air or hand operated gun, taking care to avoid air entrapment. Once opened, packs should be used up within a relatively short space of time. Do not apply at temperatures below 40°F (5°C) or above 100°F (38°C). The optimum temperature for substrate and sealant is between 60°F (15°C) and 77°F (25°C). For advice on selecting and setting up a suitable pump system, please contact the System Engineering Department.
Tooling and finishing
Tooling and finishing must be carried out within the tack-free time of the sealant. Finishing agents or lubricants must be tested for suitability/ compatibility.
Removal
Uncured Sikaflex®-227 can be removed from tools and equipment with Sika® Remover-208 or another suitable solvent. Once cured, the material can only be removed mechanically. Strictly follow the solvent manufacturer's instructions for use and warnings.
Hands and exposed skin should be washed immediately using a suitable industrial hand cleaner and water. Do not use solvents on the skin!
Overpainting
Sikaflex®-227 can be overpainted when tack-free. The paint and paint process must be tested for compatibility by carrying out preliminary trials. Sikaflex®-227 should not be exposed to baking temperatures until it has attained a full cure. It should be understood that the hardness and film thickness of the paint may impair the elasticity of the sealant and lead to cracking of the paint film with time.
(45205240035)
| | |
| --- | --- |
| SKU | 45205240035 |
| Barcode # | 4520524003562 |
| Brand | Sika |
| Shipping Weight | 0.4000kg |
| Shipping Width | 0.100m |
| Shipping Height | 0.100m |
| Shipping Length | 0.100m |
| Shipping Cubic | 0.001000000m3 |
5 stars

By:

Alejandro

on 16 October 2019

Did just what I was hoping, consistency was very smooth and easy to use overall, the nozzle could be improved




(5)
We Also Recommend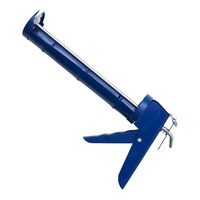 Caulking Gun for Standard Cartridges Durable Steel
$3.25
More From This Category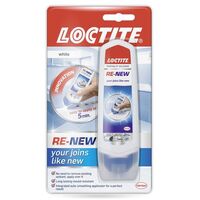 Loctite Re-New Your Joins Easy Apply Mould Resista
$16.24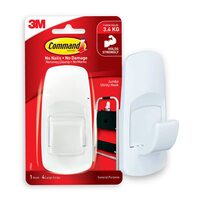 3M Command Jumbo Utility Hook (17004)
$8.57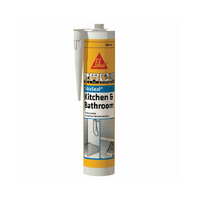 Sikaseal Kitchen and Bathroom Silicone Sealant San
From $14.00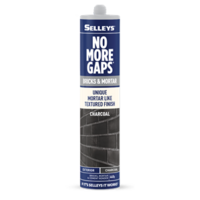 Selleys No More Gaps Bricks Mortar [Charcoal]
$24.79