SikaBond Fast is a premium, water-based, multi-purpose construction adhesive providing strong initial grab and high bond strength.
Uses:
SikaBond Fast can be used on most substrates due to its excellent adhesion.
These include:
- Fixing polystyrene wall panels
- Replacing loose tiles on walls
- Skirting boards, architraves and trims to walls
- Bonding panels to wall studs
- Bonding particleboard, plywood, fibre cement and strip flooring to joists
Advantages :
- Complies to AS2329-1980, "Mastic Adhesives for Fixing Wallboards"
- Natural wood colour
- Reduces the number of mechanical fasteners required to install floors or walls.
- Can be repositioned for up to 60 minutes after application
- Reduces squeaking associated with nail ride in floors
- Paintable with water-based surface coatings
- Easy to use one component
- Bridges gaps up to 9 mm
- Strong adhesion to metal
- No fumes
- High bond strength and heat resistance
- Flows easily at all temperatures
- Easy cleanup
- Fast initial grab – minimises slippage on vertical surfaces
Storage and Shelf Life
Stored in the original sealed packaging at temperatures of between 5oC and 35oC, this material will keep for at least two (2) years.
Instructions for Use
Surface Preparation All surfaces must be clean, sound, dry and free of oil, grease and surface contamination. Thoroughly remove all loose particles and dust. Any loose flaking material must be removed and light sanding is recommended. SikaBond Fast will adhere to damp (not wet) substrates but drying times may increase. Substrates should be above 5ºC. Do not bond 2 non-porous substrates ensure that one surface is porous.
Application
Apply a 5 mm bead of SikaBond Fast to one surface using a cartridge gun; ensure the beads are no more than 45cm apart. Bring both substrates immediately together and clamp, nail or screw for a minimum of 24 hours. For butt joints use adhesive on both panel edges.
Cleaning
The uncured material can be cleaned with water. The hardened material can only be removed by mechanical means.

Technical Data (Typical)
Colour Pale Brown
Specific Gravity ~ 1.4
Skinning Time 20 minutes
Repositioning Time 60 minutes
Full Cure 24 hours depending on conditions
When both surfaces are porous firm, a slip-resistant bond will develop after 15 minutes at 30ºC and 60 minutes at 10ºC. Should one surface be non-porous or the substrate damp, a firm slip resistant bond will be achieved in approximately 8 hours. After 24 hours, 90% of the final strength will be achieved. (dependant on temperature, the porosity of the substrates, humidity and ventilation).
Service temperature -5ºC to +90ºC
Packaging 420 gram cartridge (12 cartridges per box)
(5055492701404)
| | |
| --- | --- |
| SKU | 5055492701404 |
| Barcode # | 5055492701404 |
| Brand | Sika |
| Shipping Weight | 0.5000kg |
| Shipping Width | 0.200m |
| Shipping Height | 0.080m |
| Shipping Length | 0.080m |
| Shipping Cubic | 0.001280000m3 |
Be The First To Review This Product!
Help other Glues Australia users shop smarter by writing reviews for products you have purchased.
We Also Recommend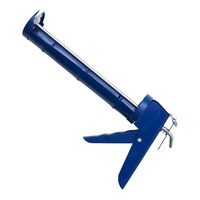 Caulking Gun for Standard Cartridges Durable Steel
$3.25
Others Also Bought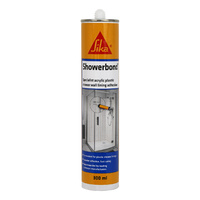 Sika Showerbond shower wall lining adhesive fast c
$18.07
Sika Sikaflex 291 Marine Adhesive Sealant [All Col
From $28.97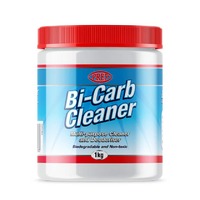 $7.22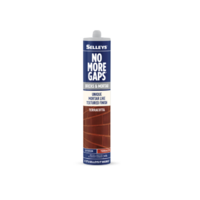 Selleys No More Gaps Bricks & Mortar x 440g [Terra
$24.84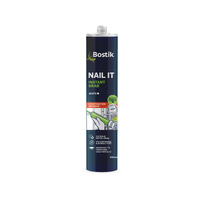 Bostik Nail It Instant Grab White: High-Tack, Mult
$18.00
More From This Category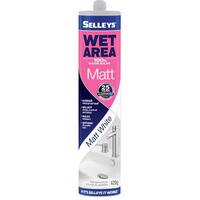 Selleys Wet Area Matt White – Ultimate 100% Silico
$22.44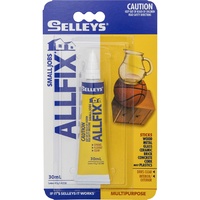 ALLFIX MultiGrip Solvent Based Adhesive Multiporpu
$9.51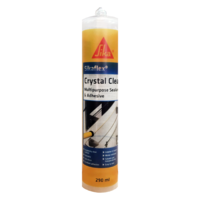 Sikaflex Crystal Clear Multipurpose Sealant & Adhe
$27.65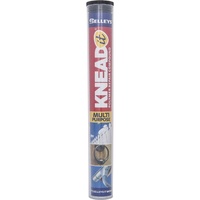 Selleys Knead It Expoxy Multi-Purpose Putty Ok for
$23.83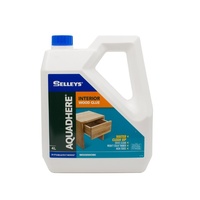 Selleys Aquadhere Glue Interior 4L
$54.57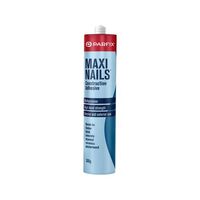 Parfix Maxi Nails 300g: The Ultimate Multi-Surface
$4.19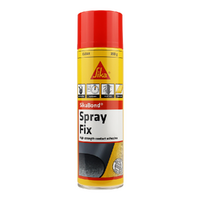 SikaBond® SprayFix: The All-in-One High-Performanc
$34.00