SIKASIL® POOL | JOINT SEALANT
- Ultra premium, high chemical resistant silicone sealant
- Highest chemical resistant silicone in the range
- Suitable for full immersion in chlorinated water once cured
- Excellent UV and fungal resistance and high flexibility after cure
USE
Sikasil® Pool is suitable for joints in and around swimming pools, areas under permanent water immersion and frequently wet areas, such as shower rooms in sports halls or leisure facilities, between ceramics, tiles, concrete, glass, metals and other typical building substrates, etc.
CHARACTERISTICS AND ADVANTAGES
Very high water resistance
High chlorine resistance (as required in swimming pools due to use of disinfecting solutions)
Extremely high resistance to fungal attack Excellent UV and weathering resistance
High tear resistance
Non-corrosive
High elasticity and flexibility
COLOUR: Transparent
PRODUCT INFORMATION
Composition Neutral cure silicone
Shelf life Sikasil® Pool has a shelf life of 12 months from the date of production, if it is stored properly in undamaged, original, sealed packaging, and if the storage conditions are met.
Storage conditions Sikasil® Pool shall be stored in dry conditions, protected from direct sunlight and at temperatures between +5 °C and +25 °C.
Density ~1.05 kg/l
TECHNICAL INFORMATION
Shore A Hardness ~20 (after 28 days) (ISO 868)
Tensile Strength ~1.5 N/mm2 (ISO 8339)
Secant Tensile Modulus ~0.30 N/mm2 at 100 % elongation (23 °C) (ISO 8339)
Elastic Recovery > 90 % (ISO 7389)
Tear Propagation Resistance ~4.0 N/mm (ISO 34)
Movement Capability ± 25 % (ISO 9047)
Service Temperature −40 °C to +80 °C
Joint Design The joint width must be designed to suit the joint movement required and the movement capability of the sealant. The joint width shall be ≥ 10 mm.
Sikasil® Pool shall not be used on joints with widths > 15 mm and depths or thicknesses < 6 mm.
For larger joints please contact Sika Technical Service.
Backing Material Use closed cell, polyethylene foam backing rods.
Sag Flow < 2 mm (20 mm profile, 23 °C) (ISO 7390)
Ambient Air Temperature +5 °C min. / +40 °C max.
Substrate Temperature +5 °C min. / +40 °C max.
min. 3 °C above dew point temperature
Curing Rate ~2.0 mm/24 h (23 °C / 50 % r.h.) (CQP 049-2)
Skinning time ~5 min (23 °C / 50 % r.h.) (CQP 019-1)
APPLICATION INSTRUCTIONS
SUBSTRATE PREPARATION
The substrate must be clean, dry, sound and homogeneous, free from oils, grease, dust and loose or friable particles. Sikasil® Pool adheres without primers
and/or activators.
However, for optimum adhesion and critical, high performance applications, such as on multi-story buildings, highly stressed joints, extreme weather exposure or water immersion, the following priming and/or pretreatment procedures shall be followed:
Non-porous substrates
Aluminium, anodised aluminium, stainless steel, glass, galvanised steel, powder coated metals or glazed tiles have to be cleaned and pre-treated using Sika® Aktivator-205, wiped on with a clean towel. Before sealing, allow a flash-off time of > 15 minutes (< 6 hours).
Other metals, such as copper, brass and titanium-zinc, must also be cleaned and pre-treated using Sika® Aktivator-205, wiped on with a clean towel. After the necessary flash-off time, use a brush to apply Sika® Primer-3 N and allow a further flash-off time of > 30 minutes (< 8 hours) before sealing the joints.
PVC has to be cleaned and pre-treated using Sika®
Primer-215 applied with a brush. Before sealing, allow a flash-off time of > 30 minutes (< 8 hours).
Porous substrates
Concrete, aerated concrete and cement based renders, mortars and bricks shall be primed using Sika®
Primer-3 N applied with a brush. Before sealing, allow a flash-off time of > 30 minutes (< 8 hours).
For more detailed advice and instructions please contact the local Sika Technical Services Department.
Note: Primers are adhesion promoters. They are neither a substitute for the correct cleaning of a surface, nor do they improve the strength of the surface
significantly.
APPLICATION METHOD / TOOLS
Sikasil® Pool is supplied ready to use.
After the necessary substrate preparation, insert a suitable backing rod to the required depth and apply any primer if necessary. Insert a foil pack or cartridge into the sealant gun and extrude Sikasil® Pool into the joint making sure that it comes into full contact with the sides of the joint and avoids any air entrapment.
Sikasil® Pool sealant must be firmly tooled against the joint sides to ensure adequate adhesion.
It is recommended to use masking tape where exact joint lines or neat lines are required. Remove the tape within the skin time. Use a compatible tooling agent (e.g. Sika® Tooling Agent N) to smooth the joint surfaces. Do not use tooling products containing solvents.
CLEANING OF EQUIPMENT
Clean all tools and application equipment immediately after use with Sika® Remover-208. Once cured the residual material can only be removed mechanically.

IMPORTANT CONSIDERATIONS
▪ Sikasil® Pool cannot be overpainted.
Colour variations may occur due to exposure to chemicals, high temperatures and/or UV-radiation (especially with the colour shade white). However, a change in colour is purely of aesthetic nature and does not adversely influence the technical performance or durability of the product.
▪ The use of non-prescribed tooling agents must be tested prior to use in application to ensure they will not cause aesthetical changes (such as discolouration).
▪ Do not use Sikasil® Pool on bituminous substrates, natural rubber, EPDM rubber or on any building materials which might bleed oils, plasticizers or solvents that could attack the sealant.
▪ Do not use Sikasil® Pool for structural glazing or insulated glazing, and food contact applications.
▪ Do not use Sikasil® Pool for medical or pharmaceutical uses.
▪ Before using Sikasil® Pool on natural stone, please contact our Technical Service Department for advice.
▪ Recommendations for use in swimming pools / warm water whirlpools: Allow Sikasil® Pool to cure completely before the filling of the pool; minimum of 7 days (depending on the temperature, humidity and thickness of the sealant applied).
▪ The resistance of a sealant to chlorine is dependent on the pH value of the water and the amount of free chlorine.
▪ Sikasil® Pool can be used in swimming pools and warm water whirlpools in which a pH value between 6.5 and 7.6 is maintained, and the free chlorine remains less than 5 mg/l (5 ppm).
▪ To reduce the risk of fungal attack on Sikasil® Pool, the free available chlorine level shall not be ≤ 0.3 mg/l in swimming pools and ≤ 0.7 mg/l in warm water whirlpools. Continuous water circulation is required to avoid chlorine concentrations.
▪ If there is a very strong smell of chlorine, check the pH value accordingly.
▪ Do not use acid-based detergents as they increase the danger of fungal attack.
▪ When joints are reconstructed due to fungal attack, Sikasil® Pool must be removed completely.

BASIS OF PRODUCT DATA
All technical data stated in this Product Data Sheet are based on laboratory tests. Actual measured data may vary due to circumstances beyond our control.
(76128946)
| | |
| --- | --- |
| SKU | 76128946 |
| Brand | Sika |
| Shipping Weight | 0.4000kg |
| Shipping Width | 0.050m |
| Shipping Height | 0.230m |
| Shipping Length | 0.050m |
| Shipping Cubic | 0.000575000m3 |
Be The First To Review This Product!
Help other Glues Australia users shop smarter by writing reviews for products you have purchased.
Others Also Bought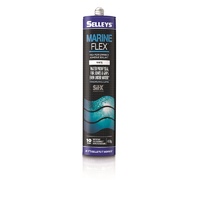 Selleys White Marine Flex For Boats Pools and Spas
$22.03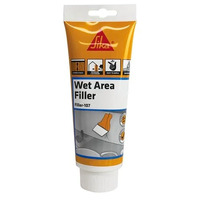 Sika Filler 107 Interior & Exterior 0-4mm Wet Area
$12.30
More From This Category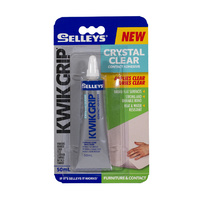 KwikGrip Crystal Clear Contact Adhesive Clear Heat
$10.32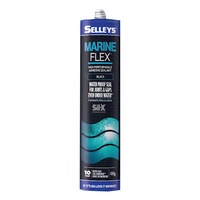 Selleys Black Marine Flex For Boats Pools and Spas
$23.20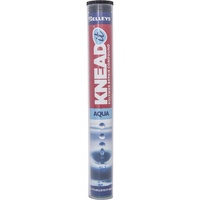 Selleys Knead It Expoxy AQUA Putty For Contact wit
$19.75