The premium wet area sealant
- Wet areas
- Baths, Showers, toilets
- Easy to use
- Contains strong fungicides to fight mould
- Maxisil A Ceramic Silicone is an acetic cure silicone recommended for all ceramic tile areas. Maxisil A is designed especially for expansion joints in sanitary areas such as bathrooms, kitchens and flooring sectors. It can be used for interior and exterior areas.
- With built-in fungicides for mould resistance
- Can be used for both exterior and interior areas
- Excellent weather ability, resistant to ageing, UV radiation
- Resistant to chemicals and temperature
- Primerless adhesion to clean, dry surfaces such as ceramics, glass, acrylics, aluminium, painted wood with very good tooling and smoothing properties
- Time-saving with an easy cleanup system
*Please note that colour samples are not true to the actual colour. This is a guide only.
Characteristics:
- 1-component acetate-curing silicone sealant
- Excellent weathering, ageing and UV-resistance
- Enables a great finish, will not string out during application
- Good tooling and smoothing properties
- Contains fungicides
- Medium skin formation time for easy handling
- Very good adhesion on ceramic substrates
- Primerless adhesion to many other substrates
- Stress expansion modulus at 100 % (DIN 53 504, S3A): 0,3 N/mm²
- Meets Din 18545,part 2D (German industrial standard)
- Available in a variety of colours. Custom colours also available upon request
Fields of application:
- Sealing connection joints between ceramic tiles, showers, baths and flooring sections
- Expansion/movement joints in the bathroom and wet areas
- Sealing of connection joints on door and window frames
- Sealing of double-glazing joints
- Glass block glazing
- Sealing general building substrates
- Interior and exterior use
Important information:
Before application, the user should ensure the materials in the contact area (solid, liquid and gaseous) are compatible with the sealant and also each other, so as they do not damage or alter (e. g. discolour) each other. If in doubt the user should consult each manufacturer of the surrounding substrates.
While curing, small amounts of acetic acid are released. Ensure good ventilation during application and curing.
After curing the product is completely odourless, physiologically harmless and unmodified.
The required vulcanization time prolongs with increasing thickness of the silicone layer.
One-component silicones must not be used for full-surface bonding applications unless special constructional prerequisites are met. If one-component silicones are to be used for thickness layers of more than 15 mm please contact our technical department beforehand.
Avoid contact with materials which contain bitumen and which release solvents, e. g. butyl, EPDM, neoprene, insulating- and bituminous paint.
When restoring joints contaminated with mould, the existing elastic sealant must be removed completely. Before re-jointing, the affected joint areas are to be treated with Maxisil Anti-Mildew Spray to remove existing fungal spores. Otherwise, a new mould attack may again occur in the joints, despite the mould protection technology of the sealant.
Technical properties:
Skin-forming time at 23 °C/50 % RAH [minutes] ~ 15
Curing in 24 hours at 23 °C/50 % RAH [mm] ~ 2 - 3
Processing temperature from/to [°C] + 5 / + 35
Viscosity at 23 °C pasty, stable
Density at 23 °C according to ISO 1183-1 [g/cm³] ~ 1,0
Shore-A-hardness according to ISO 868 ~ 20
Permissible movement capability [%] 25
Class according to ISO 11600 F 25
LM Stressexpansionmodulusat100%accordingtoISO37,S3A[N/mm²] ~0,3
Tensile expansion according to ISO 37, S3A [%] ~ 700
Tensile strength according to ISO 37, S3A [N/mm²] ~ 1,4
Temperature resistance from/to [°C] - 40 / + 180
Extrusion rate according to ISO 8394-1 [g/min.] ~ 130 - 170
Shrinkage of volume according to ISO 10563 [%] <10
Shelf life at 23 °C/50 % RAH for cartridge/foil bag [months] 15
VOC declaration according to 1999/13/EC [g/L] <10%
Pretreatment:
All adherent surfaces must be clean of any contaminant such as release agents, preserving agents, grease, oil, dust, water, old adhesives or sealants and other substances, which could affect adhesion, should be removed.
Cleaning of non-porous substrates: Apply Maxisil Cleaner (airing time approx. 1 minute) using a clean, lint-free cotton cloth.
Cleaning porous substrates: Clean surfaces with a steel wire brush or a grinding disk to remove loose particles.
The adherent surfaces have to be clean, free from fat, dry and sustainable.
(932681)
| | |
| --- | --- |
| SKU | 932681 |
| Brand | MaxisiL |
| Shipping Weight | 0.4000kg |
| Shipping Width | 0.050m |
| Shipping Height | 0.280m |
| Shipping Length | 0.050m |
| Shipping Cubic | 0.000700000m3 |
Be The First To Review This Product!
Help other Glues Australia users shop smarter by writing reviews for products you have purchased.
We Also Recommend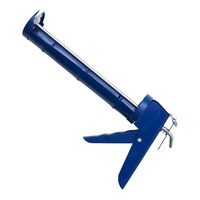 Caulking Gun for Standard Cartridges Durable Steel
$3.25
More From This Category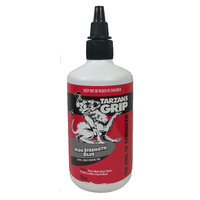 Tarzan's Grip High Strength Glue Bottle 250ml
$23.70
Sika SikaSeal Roof & Gutter Silicone Sealant [Whit
$14.20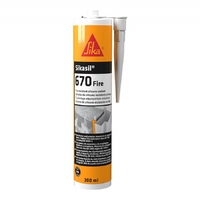 Sika SikaSil 670 Fire Rated Silicone Sealant [Grey
$27.35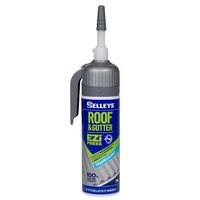 Selleys Roof and Gutter EZI Press [Translucent]
$19.04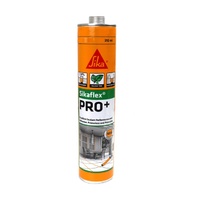 Sika Sikaflex Pro+ Sealant 310ml
From $23.81