Loctite Go2 Gel contains a revolutionary FLEXTEC® formulation that bonds multi-materials when projects or repairs require higher viscosity, tremendous bond strength, and resistance to extreme conditions. It is a versatile, gap-filling adhesive that bonds, seals and repairs almost all materials. It is ideal for bonds subject to harsh or extreme conditions or for situations where constant flexing is a problem. It can be used indoors and outdoors, has excellent adhesion and high initial grab that cures quickly. Loctite Go2 Gel dries clear and creates a flexible and durable bond which is dishwasher safe and has excellent resistance to vibration, impact, moisture, UV and extreme temperatures, offering long reliability anywhere it is used.
Recommended For
NOTE: 1See limitations below in the 'not recommended for' section.
Compatible with many porous and non-porous materials such as metals1 (aluminum, stainless steel, steel, copper, brass, bronze, zinc, etc.), glass, concrete, ceramic, tiles, natural stones, wood, cork, paper, cardboard, textiles, leather, varnished surfaces1, chipboard, MDF, fiberglass reinforced polyester, rigid PVC, polycarbonate, sanded ABS, and polystyrene foam/Styrofoam™.
DIY repairs and modelling work in and around the house.
Not Recommended For
Before application, carry out tests to ensure the compatibility with non-ferrous metals such as aluminium, copper, bronze and brass as well as with different coatings such as paints, varnishes and powder coatings. Variations in the composition may affect adhesion.
Aquariums or potable water systems
Archival applications
Applications requiring service temperatures below -58°F (-50°C) and above 248°F (120°C)
Polyethylene (PE), polypropylene (PP) and polytetrafluoroethylene (PTFE) plastics, metal-to-metal (one surface should be porous) or rubber
Applications requiring solvent resistance
Applications with prolonged water immersion
Safety Precautions
Well-ventilated area, gloves.
Preparation
Use between 41°F (5°C) and 104°F (40°C). Protect work area. Surfaces must be clean and free of grease, dust and other contaminants. For improved adhesion, abrade very smooth surfaces (such as metal) prior to cleaning. Remove cap.
Application
Apply a thin layer of adhesive to one surface. Immediately position and press parts firmly together within 5 minutes. For difficult bonds, clamp parts or use tape to hold pieces together. Do not move or use parts for at least 2 hours. Full bond strength is achieved in 24 hours. Cure times will increase with lower temperatures and humidity and if bonding two non-porous surfaces.
For Gap-Filling:
Apply in a thick layer to fill gaps up to 5mm max. Fix or clamp the items together for 1-3 hours and do not touch or move them. In 24 hours, 70% of full adhesion and bond strength is achieved. Cure time is 24 hours for every 2mm of adhesive.
To Get High Initial Grip:
Apply on both surfaces in thin and even layers. Leave for 3-5 minutes. Use as a contact cement. After, GO2 gel has become tacky, bring the items together immediately and press firmly. Fixation is not necessary in many cases. Note that final strengths decrease when used as a contact glue.
Two Non-Porous Surfaces:
Bonding two non-porous surfaces can result in a slower cure time and is generally not recommended. If bonding two non-porous surfaces, surfaces can be wetted using a damp cloth, taking care to avoid wetness, pooling water or drop formation, to optimize cure time.
Cleanup
Clean tools and adhesive residue immediately with mineral spirits. Cured adhesive may be carefully cut away using a sharp-edged tool.
(9313156006279)
| | |
| --- | --- |
| SKU | 9313156006279 |
| Barcode # | 9313156006279 |
| Brand | Loctite |
| Shipping Weight | 0.0400kg |
| Shipping Width | 0.120m |
| Shipping Height | 0.250m |
| Shipping Length | 0.030m |
| Unit Of Measure | each |
Be The First To Review This Product!
Help other Glues Australia users shop smarter by writing reviews for products you have purchased.
Others Also Bought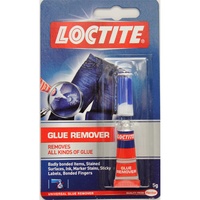 Loctite Glue Remover - Removes All Kinds Of Glue 5
$7.24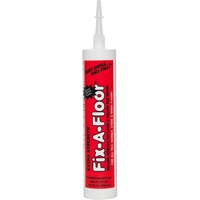 Fix-A-Floor 10oz Extra Strength Adhesive for Loos
$24.95
More From This Category
Elmer's School PVA Glue Washable Non Toxic 225ml
$5.39
Gorilla Wood Glue Indoor and Outdoor Easy Applicat
$12.90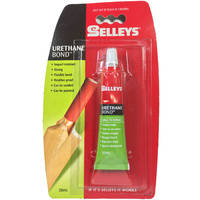 Selleys Urethane Bond Weather and shock proof - Fi
$25.00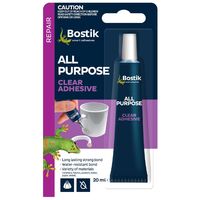 Bostik All Purpose Clear Adhesive Water Resistant
$8.09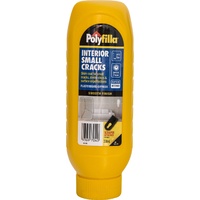 Polyfilla Interior Small Cracks 2mm Skim Coat Smoo
$18.00