Selleys Kwik Grip Crystal Clear applies clear and dries crystal clear for less mess and invisible bond lines. Excellent for achieving a neat, clear finish when bonding large, flat close-fitting surfaces eg veneers and laminates for bench or table tops. Forms a durable, heat and water-resistant bond.
Features:
Solvent based contact adhesive
Applies clear and dries crystal clear
Strong, durable bond on broad surfaces
Easy to spread
Heat resistant – up to 80°C
Water resistant
Where can this product be used?
Applications where invisible bond lines are needed such as adhering decorative strips to a mirror
Bonding veneers of timber and laminated plastics, eg. Laminex and Formica to bench or table tops
Patching vinyl flooring
Replacing a vinyl tile
Cork tiling
Laying a vinyl floor
Fixing shoes
Fixing laminate to tables, benchtops etc
Leather shoe and leather repairs, leather work eg handbags
Adhering flexible or other material to Aluminium
Joining, repairing holes in tents, car covers and other outdoor equipment
Seek advice of vinyl flooring manufacturers prior to use with their products as discolouration and bubbling can occur with some types. If in doubt, Kwik Grip Waterbased is safe to use for all these applications and will provide excellent bonding.
Not suitable for bonding rough, ill-fitting surfaces. (Consider the suitability of alternative products such as Liquid Nails for these applications).
What materials is this product suitable for?
Veneers
Rubber
Cork
Felt
Leather
Canvas
Metals
Timber
How to use this product
USE ONLY IN A WELL VENTILATED AREA
Contact Bonding
Hold down lid, whilst opening can.
Ensure surfaces are clean and dry. If cutting laminate sheets, cut slightly oversize. For porous surfaces apply a thin coat to seal surface and allow to dry for approx. 40mins.
Using applicator, completely cover both surfaces with adhesive and keep surfaces apart until 'touch dry' – approx 15 minutes, no more than 30 minutes.
Position items carefully, still keeping surfaces apart with dowels. When edges are perfectly aligned, remove dowels, and working from one edge, press surfaces firmly together. Grabs IMMEDIATELY on contact.
Secure the bond by running a roller over the bonded surfaces or by hammering the surface from the centre outwards using a padded block.
Maximum bond strength is reached after 24 hours. Clamping of warped or curled surfaces may be necessary.
Wet Bonding (For small areas or for bonding where one surface is porous)
Ensure surfaces are clean and dry.
Apply KWIK GRIP to one surface, then bring the surfaces together and clamp until dry.
Handy tips
Care should be taken to test plastics prior to use as solvents present will attack some polystyrene and sheet vinyls.
Cover: 500mL covers up to 2.5m2 of one surface, depending on porosity of surfaces.
For vertical surfaces we recommend using SELLEYS Kwik Grip Vertical Gel.
For applications in confined or low ventilation areas eg car interior, we recommend using SELLEYS Kwik Grip Waterbased, as it is non-toxic and free of fumes.
Use a brush, knife or serrated scraper for application.
When using the contact method REMEMBER bonding is immediate once the two surfaces are joined.
Keep container sealed when not in use.
For cleaning surfaces prior to application of adhesive, if the surface is porous, we would recommend using SELLEYS Liquid Sugar Soap. If the surface is non-porous eg glass or metal, firstly clean the surface with mineral turpentine and then again with methylated spirits. If there is old, difficult to remove residue such as old paint, we recommend using paint stripper such as SELLEYS Kwik Strip Smart. Ensure the surface is dry before applying the product.
While wet, adhesive can be removed using mineral turps. Cured adhesive is very difficult to remove. Tools and other equipment on which Kwik Grip Crystal Clear has dried may be cleaned by soaking in Toluol or lacquer thinner. Excess adhesive on the face of the jointed materials may also be removed with solvent, but care should be taken that the materials themselves are not damaged by the solvent.
Keep a canister of SELLEYS Sugar Soap Wipes nearby for a quick and effective cleanup.
Contains highly flammable solvents and care should be taken to ensure all fire precautions are observed. As an alternative, Kwik Grip Waterbased is non-flammable.
(9300697125606)
| | |
| --- | --- |
| SKU | 9300697125606 |
| Barcode # | 9300697125606 |
| Brand | KwikGrip |
| Shipping Weight | 0.0700kg |
| Shipping Width | 0.120m |
| Shipping Height | 0.250m |
| Shipping Length | 0.030m |
| Unit Of Measure | each |
Be The First To Review This Product!
Help other Glues Australia users shop smarter by writing reviews for products you have purchased.
We Also Recommend
Others Also Bought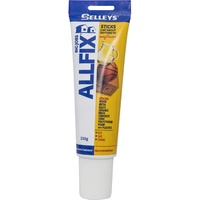 ALLFIX Big Jobs MultiGrip Sticks Anything Adhesive
$14.81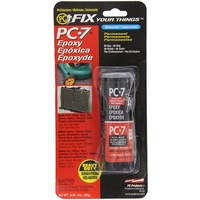 PC-7 Epoxy Waterproof Heavy Duty 56g
$17.86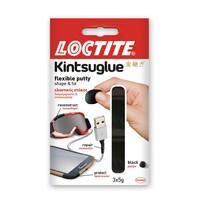 Loctite Kintsuglue Flexible Putty 3 x 5g [Black]
$9.86
More From This Category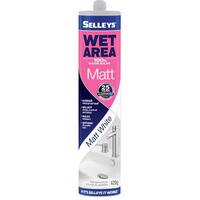 Selleys Wet Area Matt White – Ultimate 100% Silico
$22.44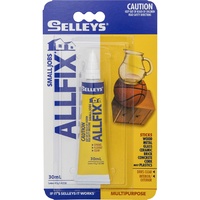 ALLFIX MultiGrip Solvent Based Adhesive Multiporpu
$9.51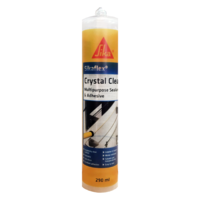 Sikaflex Crystal Clear Multipurpose Sealant & Adhe
$27.65