Sugru is a Multi-Purpose, Mouldable Glue for fixing, Bonding and DIY
Mouldable
Out of the pack, Sugru Mouldable Glues are designed to feel soft and malleable like play-dough. Roll the material in your fingers. Press it where you need it, and mould it by hand into any shape. From an ultra-thin patch to a shock-absorbing bumper, you have 30 minutes to shape it, smooth it, and reposition it as required.
Flexible
Leave for 24 hours. Thanks to some clever science and advanced technologies, Sugru Mouldable Glues react at room temperature, simply on exposure to air. They crosslink into strong, flexible and tactile silicone rubbers overnight. Sugru Mouldable Glues will flex with the materials they're applied to, so you can fix things that need to bend. They work like nothing else on leathers, fabrics or flexible plastics.
Waterproof & Durable
Once cured, Sugru Mouldable Glues are waterproof and long-lasting, just like other silicone rubbers. So you can use them in challenging environments like wet bathrooms, shower and sink areas – even outdoors with long-term exposure to the sun, sea and other weather conditions.
Multi-Material
Sticks permanently to lots of materials like glass, ceramic, wood, metal and plastics*.
Strong
Once cured, it stays in its shape permanently and will remain bonded, often for years to come.
Holds Up to 2KG/4.4LB
Ensure surfaces are clean and dry. A 5g/.17oz single-use pack can hold up to 400x its own weight.
Heat and Cold Resistant
Comfortable at high and low temperatures up to 180°C (356°F) and down to -50°C (-58°F).
Durable
Flexibility combined with strong adhesion ensures that your fixes don't become brittle or crack.
Waterproof
Ensure surfaces are dry before use. It can even be used for sealing applications indoors and out.
Flexible
The thickness of your fix will determine its ultimate flexibility, a thin layer will deliver maximum flex.
Shock Resistant
Excellent dampening properties can deliver vibration resistance and shock protection.
Insulating
Like other silicones, it has good thermal and electrical insulation properties**.
Weatherproof
Excellent ozone and UV resistance. Only slight fading after years in direct sunlight.
Stick It
Sugru sticks permanently to lots of materials like glass, ceramic, wood, metal and plastics*.
Mould It
You have 30 minutes to fix, build and create.
Sets Strong
In 24 hours, it turns into a strong and durable silicone rubber that stays stuck.
FAQ:
Technical properties
What environmental conditions will Sugru work in?
Sugru is amazingly robust. It can withstand temperatures between -50°C (-58°F) and 180°C (356°F), making it freezer-proof, heatproof and dishwasher-proof. It's also weatherproof, waterproof, UV-resistant and electrically insulating (up to 24v and under 1 amp). It's easy to clean with soap and water and equally happy in your washing machine and dishwasher. Sugru can also endure the ocean's salt water. Just don't use it in direct contact with an open flame. That's not a good idea.
What materials does Sugru bond to?
Sugru sticks permanently to lots of stuff like ceramics, glass, metal, wood, rubber, and most plastics and fabrics.
If you have any further questions, check out the TDS to find out more about Sugru's adhesion strength.
What materials does Sugru not bond to?
Like most adhesives, Sugru struggles to bond to plastics with certain oily finishes(such as polypropylene, polyethylene or Teflon™) and some powder-coated metals.
If you want to use Sugru as an impression/moulding material, the best release agent we've found is soapy water. It doesn't leave any residue on the Sugru, and is very clean and easy to use. Our users also like to use cling film (Saran Wrap) or something greasy, e.g. petroleum jelly (Vaseline).
Is there something I can do to increase the shelf life?
Yes! Store your unopened single-use packs in the fridge (or freezer) to multiply the number of months left to use them by up to 3 times (you'll find the use-by date printed at the back of each single-use pack).
Will cured Sugru degrade over time?
Under normal ambient conditions, Sugru does not degrade and will last and last. However, it will degrade if exposed to temperatures higher than 180°C. So we don't recommend using Sugru in the oven, for example.
Is Sugru resistant to solvents and petrochemicals?
Sugru, like most silicones, is not highly resistant to oils and petrochemicals, as they tend to allow ingress into the material causing it to swell and become soft and less durable, with the potential for particles or residue to release into the fuel.
Sugru may also swell in some solvents and oils, as well as some strong acids and bases. This kind of swelling may affect some of Sugru's properties such as its strength and adhesion.
Is Sugru eco-friendly?
A small amount of Sugru can fix and help to prolong the life of many large, complex and disposable items, thereby contributing to the reduction in waste and supporting sustainability. In itself, as a material, Sugru isn't particularly innovative from an environmental perspective.
Sugru is a silicone, and the same environmental guides that apply to general household silicones apply to Sugru.
Sugru is not petrochemical based, but it's not biodegradable.
Sugru is manufactured using a low-energy, low-heat, mixing process. This may not be the case for its raw ingredients.
We encourage using the minimum amount of Sugru possible for each job. You can also line up jobs so you can use any remaining product - a little Sugru goes a long way.
As a company, we do our utmost to operate in the most sustainable way possible. From our raw materials, waste reduction, recycling and energy consumption, we are acutely aware of our impact on the environment and make every effort minimise it.
We work hard to encourage a culture of repair and maintenance, and inspire a pragmatic approach to problem-solving. We believe a simple change of perspective and behaviour will create a more sustainable future.
User tips
How to best apply Sugru to ensure a strong bond?
If you're applying Sugru to smooth surfaces, press Sugru firmly onto the surface, and then press it down along the edges so that there is no shadow/gap where the Sugru and surface meet. This step-by-step guide will show you how!
If you're applying Sugru to porous surfaces, the key is to smear a thin base layer of Sugru and then build more Sugru on top of that (Sugru bonds brilliantly to itself). You can learn how to do it by watching this quick video tutorial.
If you're mounting something or attaching objects together, this useful video guide will show you how to do it. Basically, you need to press a blob of Sugru onto object A, shape the Sugru into a pyramid, and then press firmly onto object B, so that Sugru is squished between the two surfaces and oozes over the sides. To avoid Sugru being pulled away from surfaces while curing, we'd recommend securing the attached object in place with a strong tape (masking/painter's tape works very well, for example).
To learn more techniques, check out the handy tips and projects on our Getting Started page.
Is there a limit on how thick you can build Sugru?
You can build Sugru exactly the way you like it, but bear in mind that Sugru cures from the outside in at about 3mm deep (the Original Formula) or 2mm deep (the Family-safe | Skin-friendly Formula) every 24 hours at room temperature (21°C/70°F). If you build a very thick section, give it longer to fully set. Also, remember the thicker the layer, the less flexible it will be.
Will Sugru take longer to cure at lower temperatures?
Sugru cures 3mm deep (the Original Formula) or 2mm deep (the Family-safe | Skin-friendly Formula) every 24 hours at room temperature (21°C/70°F) and will take longer to cure at temperatures that are below this point.
A rule of thumb is that a 10°C reduction in temperature will approximately double the cure time (Google 'Arrhenius equation' if you're feeling geeky!). So, as the Original Formula cures 3mm deep in 24 hours at 21°C, at 11°C we're looking at approximately 48 hours curing time, at 1°C it's approximately 96 hours, and so on.
If I'm not going to use the whole single-use pack, can I save the leftovers for later?
Once you cut open the single-use pack, the moisture in the air will trigger the curing process. We tested a few methods of preserving Sugru and haven't found a reliable way to save the leftovers yet, so we recommend lining up a few projects to make the most of Sugru in one go.
If you're looking for some inspiration, you can find plenty of handy ideas on our website. Hop on to the Home & DIY section to find out how Sugru can help you organise your space, or check out our Tech & Gadget ideas and sort out these pesky cables!
Can I speed the curing process up?
Moisture and heat are favourable to the curing process, but seeing as the environmental conditions that can be created at home are unlikely to have any considerable impact, we recommend allowing 24 hours per 3mm (the Original Formula) or 24 hours per 2mm (the Family-safe | Skin-friendly Formula).
How much weight can Sugru hold?
It often depends on the application and forces involved. We generally recommend using Sugru for attaching and hanging objects that weigh up to 2kg (4.4lbs). Please take care if there's any risk in case of failure: safety first!
Is Sugru removable?
Absolutely. First, simply cut off the bulk of the Sugru using a knife or scalpel. You can then remove the residue with your nails and some tissue.
If using Sugru on porous surfaces such as walls, unglazed ceramic surfaces or unvarnished wood, it is still removable, but may leave a stain.
As for fabrics and leathers, once you've worked Sugru into fabric or leather, it may be difficult to remove completely and is likely to leave traces.
Can I texture Sugru?
Sure thing! The best texturing technique is to gently and repeatedly roll your texture onto the surface rather than firmly pressing it on. We love the effect that a toothbrush achieves, and people also use pen tips, scalpel blades, fabric and many other everyday objects. If your texture tool is sticking to the Sugru, just dip it in some soapy water. A splash of washing up liquid in a glass of water will do it.
If you want to know more, head over to the texturing guide!
How can I achieve a smooth surface finish?
Use your fingertip (dry or dipped into some soapy water) to gently rub the surface of Sugru.
Find more handy tips in this quick video on making your fixes look awesome.
Can I cut or sand cured Sugru?
Yes, this works well if you want to shape cured Sugru. Do be aware that sanding Sugru will create a more porous surface than the naturally sealed surface achieved when Sugru is not sanded. Please ensure that you wear a mask when sanding, to avoid breathing in the dust.
For carving and cutting cured Sugru, a sharp knife works best.
All these techniques are shown in our video guide to cutting and sanding Sugru.
Can I paint Sugru?
Sugru is a silicone and cures to a flexible rubber, so paint is likely to crack and flake from it. You can, however, mix and blend different Sugru colours together to achieve your desired shade.
Find out more on our colour-mixing page!
Can I use Sugru for moulding?
Yes, Sugru is excellent for making impressions of textures, details and shapes. Simply rub a fine layer of soapy water onto the surface you don't want Sugru to bond to. Many Sugru-ers also use cling film (Saran Wrap) or something greasy, e.g. petroleum jelly (Vaseline) to prevent Sugru from bonding to surfaces.
Sugru can be really sticky! Any tips on reducing that?
The more you handle Sugru, the stickier it'll get, so you might be kneading it a bit too much. Also…
Sugru is always a little firmer when used straight from the fridge. Which is the best place to store it if you wish to prolong its shelf life.
Some people let it rest for about 5 minutes after opening the pack; this helps to reduce the stickiness.
If Sugru is sticking to your fingers, just use dry tissue paper to wipe it off. You'll find that it sticks a lot less afterwards.
(50602805)
| | |
| --- | --- |
| SKU | 50602805 |
| Brand | Sugru |
| Shipping Weight | 0.2800kg |
| Shipping Width | 0.010m |
| Shipping Height | 0.150m |
| Shipping Length | 0.095m |
| Unit Of Measure | each |
| Assembled Length | 0.095m |
| Assembled Height | 0.150m |
| Assembled Width | 0.010m |
Roll-top desk repair.

By:

Elaine

on 31 October 2019

I used some Sugru for the repair of the roll-top cover of my desk. I needed something to fill a hole that was flexible and also adhesive. I believe Sugru has done the job well.




(5)
Others Also Bought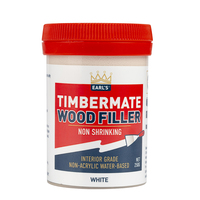 Timbermate Woodfiller putty crack filler Interior
From $9.50
More From This Category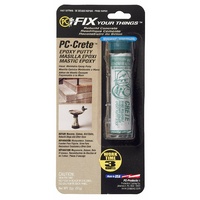 PC Fix PC Crete Expoxy Mouldable 3 minutes Waterpr
$14.34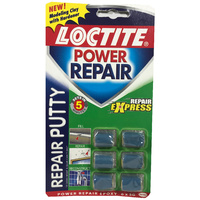 Loctite Power Repair Epoxy Putty - Sets in 5 minut
$35.00
Bostik Blu-Tack BluTack The Original Reusable Adhe
$2.50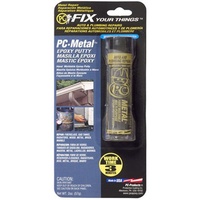 PC-Metal Mouldable Epoxy Putty 3 minutes Repair Ra
$15.54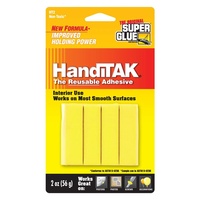 The Original Super Glue HandiTak The Reusable Adhe
$8.50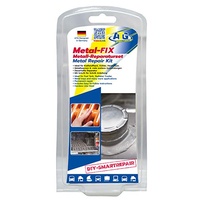 ATG Metal Fix Repair Kit Tank Radiator Cooler
$55.00