Selleys Seal Fix forms gaskets/seals directly from the tube; any size, any shape. Selleys Seal Fix cures to a tough durable silicone rubber, and is ideal for repairing or replacing worn our seals in domestic ovens, fridges and freezer doors, as well as automotive and appliance gaskets. Seal fix is resistant to chemicals, oil, water, detergent etc. It is safe for incidental contact with food.
Features:
-High-Temperature resistance up to 260°C**
-Durable clear rubber seal
-Ideal for vertical applications
-Impact resistant
-Safe for incidental food contact.
Where can this product be used?
-Replacing oven door seals
-Replacing refrigerator door seals
-Dishwasher door seals
-Washing machines
-Automotive gaskets and seals
-Heating and air conditioners
-Flanges of all kinds
What materials is this product suitable for?
-Metal*
-Paint/coated surfaces
-Glass
-Fibreglass
How to use this product
-Clear surfaces with Selleys BBQ Tough Wipes or Oven Wipes and allow to dry.
-Pierce tube seal, fit nozzle and cut to size.
-For repair or replacement of oven door seal or oven door glass:
Apply Seal Fix to repair or replace seal or glass.
-Once the seal or oven glass is fixed in place the repair should be allowed to cure for 7 days before using the oven.
-For repair or replacement of refrigerator door seal:
Apply Seal Fix to door, bring surfaces together and close door.
-Once the seal is glued in place the door needs to be held firmly closed with tape.
-Due to the strong magnetic hold of the door seal to the refrigerator body, the repair must be allowed 24 hours to cure before opening the door or subjecting to any stress
For repair or replacement of gaskets:
-Remove old gasket/seal material and thoroughly clean surfaces with mineral turpentine and dry. If adhesion of gasket is not required wipe mating surfaces with an oily cloth.
-Pierce seal in the tube, fit nozzle and cut to size. Squeeze the bead of sealant onto one of the surfaces to be joined, around the perimeter of the part and around bolt holes.
-Join parts together within 10 minutes and bolt down to the desired torque. If a thicker gasket is required assemble but do not tighten bolts for 24 hours. Material cures in 24 hours. (When disassembly is required, pry two flanges apart and remove old sealant before reassembly.)
Clean Up
-Uncured product may be removed with mineral turpentine. Cured product can be removed with Selleys Silicone Remover or by mechanical action.
Handy tips
-When eliminating cork gaskets, ensure that adequate clearance remains for mechanical parts e.g. valve rocker covers (do not fully tighten until sealant has cured)
Limitations
*Not for copper brass or galvanised metal surfaces
**Not suitable for continuous exposure to temperatures above 205°C or intermittent (more than 2 hours) expose to temperatures above 260°C
Not for exhaust manifold or for contact with gasoline or distillate
Safety tips
-Avoid contact with skin and eyes and breathing vapour
-On contact, the uncured sealant can irritate eyes. If in eyes, flush with water for at least 15 minutes and seek medical advice
-May irritate sensitive skin. If skin contact occurs, wipe off immediately and wash with plenty of soap and water
-Ensure use in a well-ventilated area
-Product releases acetic acid while curing
-For advice, contact a Poisons Information Centre (AUS 131126; NZ 0800 764 766) or a doctor
-For further detail on the safe use of this product, please refer to the Material Safety Data Sheet, which can be downloaded from this site
Storage and re-use
-Store in a cool, dry, well-ventilated place and out of direct sunlight
-Keep containers closed when not in use – check regularly for leaks
(9300697124869)
| | |
| --- | --- |
| SKU | 9300697124869 |
| Barcode # | 9300697124869 |
| Brand | SealFix |
| Shipping Weight | 0.1000kg |
| Shipping Width | 0.120m |
| Shipping Height | 0.250m |
| Shipping Length | 0.030m |
| Unit Of Measure | each |
No need to buy a new oven

By:

Jessica

on 18 December 2018

All repaired and didn't have to pay for a new oven. Very fast delivery and great price, thumbs up




(5)
Others Also Bought
More From This Category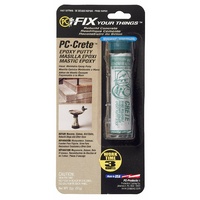 PC Fix PC Crete Expoxy Mouldable 3 minutes Waterpr
$20.31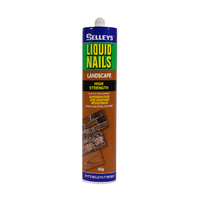 Selleys Liquid Nails Landscape Bricks Blocks Mason
$15.20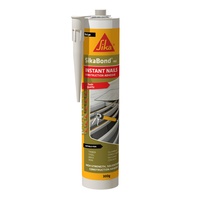 SikaBond 142 Instant Nails Trade Quality Construct
$6.00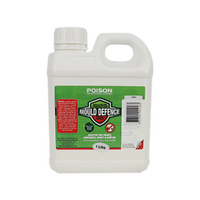 Prep Mould Defence Additive 1L
$112.97