PC-11® thrives in wet environments. It is resistant to water whether it is fresh or salt. Thick consistency like PC-7® and long open time (30 min). Work horizontal or vertical, indoor or outdoor. Wet, dry or under water. Whether you are working on an area where you just can't remove water and moisture or you want the white colour for your repair, PC-11® is your choice. Choose PC-11® for ceramic repairs, pools and spas, fibreglass boats, tubs and sinks, stock tanks and thousands of other repairs. It has excellent adhesive properties bonding metals, fibreglass, wood, tile and some plastics such as ABS and rigid PVC. Ample open time allows tooling or positioning in order to tackle larger and challenging jobs. When mixed, the epoxy, part A (white) and the hardener part B (lt. blue) react to form a bond of tremendous strength and flexibility. The PC-11® formulation is slow curing, but slow can be a good thing especially for large tasks.
WORKING TIME: 30 MINUTES
CURE TIME: 24 HOURS (48 HOURS FOR FULL CURE)
PC-11® is thick. Thick is good if you need to work vertically or want to hold an object in place. How thick? Not quite as thick as peanut butter.
Here are just a few specific uses (there are hundreds of other uses):
Reattach missing swimming pool tiles.
Patch a hole in a fibreglass canoe or the fibreglass keel of a fishing boat.
Repair cracked or damage swimming pool or hot tub skimmer.
Waterproof and Seal cracked fibreglass.
Seal screw holes to hatch lids or seating.
Attach fish locators to transom.
Repair stock tanks.
Repair broken refrigerator door shelf fixtures.
Repair broken pottery.
Repair shower basin or antique bath tub.
Seal leaking air conditioner drip pan.
Seal underground conduit.
How to prepare a surface for bonding with PC-11® Epoxy Paste
Remove contaminants such as dust, dirt, oil, barnacles and grime with a solvent such as Denatured Alcohol, Acetone, Rubbing Alcohol (isopropyl alcohol) or Lacquer Thinner. A mild detergent solution in water is also good removing contaminants. Use a clean paper towel or rag for wiping. Do not use Mineral Spirits or Paint Thinner for removing contaminants. For a wet or underwater surface; clean contaminants as best as you can. Solvents will not help you in this situation.
Remove rust and loose paint with sandpaper or wire brush. Epoxy typically sticks to most paints. If there is a concern of the paint's adhesion then remove it with sandpaper or wire brush.
Smooth, glossy and shiny surfaces should be roughened using sandpaper to increase adhesion.
How to clean-up after PC-11® Epoxy Paste application
Use Denatured Alcohol, Acetone, Rubbing Alcohol (isopropyl alcohol) or Lacquer Thinner to clean tools and mixing surface before PC-11® cures.
Clean hands and skin with soap and water.
Cured epoxy can be removed by applying Paint Remover or Paint Stripper to soften the epoxy surface. Scratch off the softened epoxy. Repeat as needed.
Can PC-11® be used in Aquariums?
There is the potential for PC-11® part A and part B to harm sea life but properly measured and mixed PC-11® has been used safely in fresh and saltwater aquariums. It is important that part A and B are thoroughly and completely mixed.
What plastics does PC-11® stick to?
PC-11® has good adhesion to Rigid PVC and CPVC, polyester and fiberglass, polyurethane, ABS and Bakelite.
What plastics does PC-11® not stick to?
PC-11® does not stick to polyethylene, polypropylene, HDPE, polystyrene, nylon, acrylic, Teflon, and polycarbonate.
What rubbers does PC-11® stick to?
PC-11® sticks to SBR, Buna, and polyurethane rubbers and does not stick to EPDM, vinyl and neoprene rubbers.
What temperatures can PC-11® be applied?
PC-11® cures very slowly at temperatures below 50°F (10°C). At or below freezing temperatures the PC-11® will stop curing. In hot conditions, above 95°F (35°C), PC-11® will cure rapidly reducing the working or application time.
Can gel coat be applied to PC-11®?
Gel coat will not cure properly in direct contact with PC-11®. It is important that repairs made with PC-11® be sealed with a suitable primer/sealer before applying a gel coat.
Can PC-11® be painted?
Yes. It is good practice to apply a premium stain sealing primer to repairs made with PC-11® prior to the finish coat.
Will PC-11® yellow in direct sunlight?
Yes, PC-11® yellows in direct sunlight. PC-11® resists ultraviolet light but will still gradually change colour. Prime and paint if the colour is important.
Can PC-11® be thinned with solvent?
PC-11® does not contain solvents. Acetone and denatured alcohol (ethanol) are compatible but will extend the cure time and decrease the hardness. Other solvents such as mineral spirits, paint thinner and turpentine are not compatible.
PC-11® is a simple one to one mix, but how accurately does the measurement need to be?
The volume of part A to part B should be close to equal. A slight excess of part A is preferable to an excess of part B. Excess of part B will not accelerate the curing and it may make it softer.
(9315284530428)
| | |
| --- | --- |
| SKU | 9315284530428 |
| Barcode # | 9315284530428 |
| Brand | PC Products |
| Shipping Weight | 0.1000kg |
| Shipping Width | 0.100m |
| Shipping Height | 0.100m |
| Shipping Length | 0.100m |
| Shipping Cubic | 0.001000000m3 |
Works very well

As a boat user, I recently used the PC-11 Waterproof Marine White Epoxy from Glues Australia to repair a crack in my boat's hull. The epoxy performed flawlessly, curing underwater and creating a strong, watertight bond. The repaired area now withstands the constant exposure to water with ease. I'm also impressed with Glues Australia's service - fast shipping and excellent customer support. If you need a reliable marine epoxy backed by great service, I highly recommend PC-11 Waterproof Marine White Epoxy.




(5)
Others Also Bought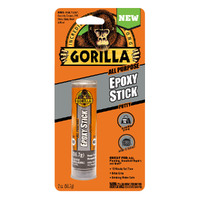 Gorilla Super Strong Waterproof All Purpose Epoxy
$14.47
More From This Category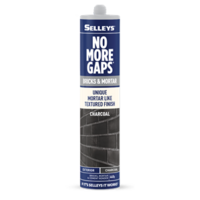 Selleys No More Gaps Bricks Mortar [Charcoal]
$24.79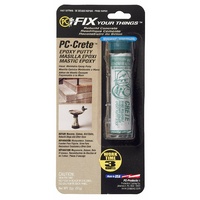 PC Fix PC Crete Expoxy Mouldable 3 minutes Waterpr
$16.17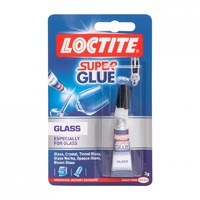 $8.28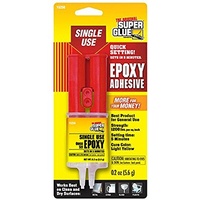 The Original Super Glue 5 Minute Quick Setting Epo
$19.95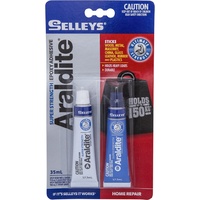 Araldite Super Strenght Expoxy Adhesive Maximum Bo
$25.07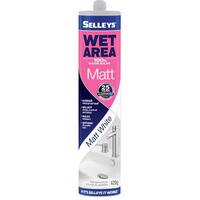 Selleys Wet Area Matt White – Ultimate 100% Silico
$22.44